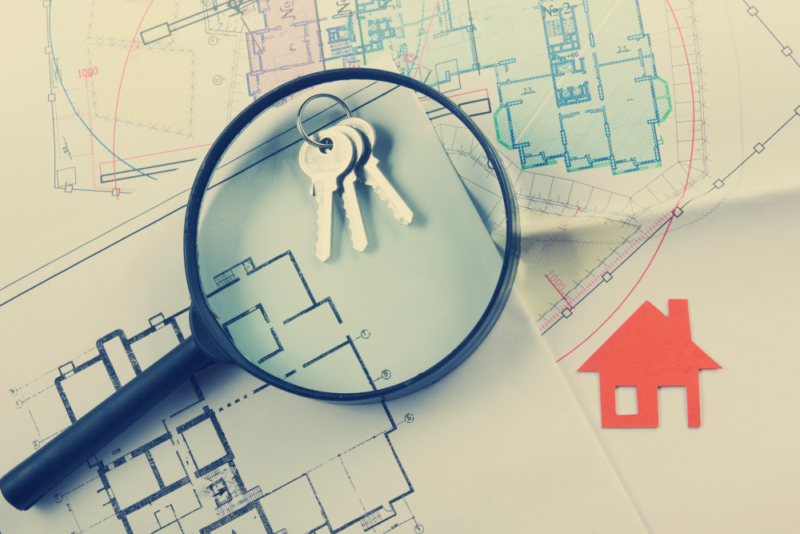 WHAT ARE THE KEY FEATURES TENANTS ARE LOOKING FOR IN A PROPERTY?
What do tenants want from their rental home? Which property features do they look for? What puts them off? What can landlords do about it and what should they prioritise when investing in a buy-to-let?
At Hunters, we work closely with landlords and tenants in Mid Sussex to provide a high-quality lettings service with total dedication, professionalism and care. Our award-winning lettings department in Burgess Hill gets asked these and similar questions on a regular basis. Of course, we're happy to share the insights we've gleaned.
Location, location, location
Yes, it's the old estate agents' mantra, and it's true for sales as well as lettings. Location is a huge priority for prospective tenants. Most people want to be close to local shops and amenities, and school catchment areas are a key concern for families.
If you are considering the purchase of a rental property, location should be one of the key factors to consider. Think about the kind of target market you want the property to appeal to and check whether it meets their needs.
Transport links & parking
Mainline railway and other public transport links are important, especially if your tenants are professionals commuting to work, or students getting to college. If there are excellent train, bus or other transport links in the area, make sure they are properly advertised in the listing.
For drivers, car parking is a perennial bug bear, particularly (but not only) in town centre locations. Properties with designated off-road parking or a garage are highly prized, both in terms of convenience and security. On-street parking is the next best thing, especially if it's free and there's no shortage of spaces.
Safety & security
We all want to feel safe in our homes, so it's no great surprise that effective home security is high on the list. Sturdy locks on windows and doors, and solid front doors may be all that's required. For luxury rental accommodation, more sophisticated levels of security will be expected, such as intruder alarms, CCTV, secure car parking, video entry systems or even full home security automation.
Landlords must be on top of all legal obligations to ensure the property is safe. This includes up-to-date Gas Safety Certificates for central heating boilers, PAT tested electrical appliances and Electrical Inspection Condition Reports (EICR), and compliant Energy Performance Certificates (EPC). At Hunters, we can advise on all aspects of relevant legislation. We can also do all the hard work for you via our fully managed property letting service.
Outdoor space
Since the recent pandemic-induced lockdowns, everyone seems to have rediscovered the immense value of having private outdoor space. Whether it's for the kids to play, for relaxing in peace and quiet, for exercising or entertaining alfresco, a garden is always a bonus. If your rental property has a garden, patio or even just a balcony, updating and improving the space is a worthwhile investment to attract the right tenants.
If private outdoor space is not an option, perhaps there's a local park or countryside nearby that could be advertised in the listing? This can be a big attraction, particularly for tenants who love the outdoor lifestyle, or those with children or pets.
Good state of repair
Obviously, all tenants would like their rental homes to be in a good state of repair. Recently built properties have the advantage here as they are likely to be in better condition on account of their (young) age. Older properties and period homes will require more upkeep and maintenance, and major repair work may be required.
Tenants will look at the overall condition of the property, particularly the kitchen and bathroom fittings. And in this age of sky-high heating bills, both the age of the central heating boiler as well as the height of the ceilings could be dealbreakers.
If you are thinking of a BTL investment, opting for a newer build or recently renovated property will attract more tenant interest.
Open plan layouts
Open plan floor plans have been popular for some years. These days, many properties feature open plan kitchen/living room designs that exude a sense of light and space and offer maximum flexibility for communal living. The room can double up as a dining room, living room or even a space for working from home. This works well for families, for students and for HMO properties with communal areas.
Consider making the most of your rental property by knocking down a wall in the kitchen or living room to combine the two areas. Where open plan living is not an option, avoid big, bulky furniture items that can make the individual rooms feel darker and smaller than they are.
Integrated storage
Sufficient storage space is the key to an uncluttered home and is increasingly important for those looking to rent long-term. Built-in wardrobes and cupboards make the most use of the available space, which can be especially useful in small or poorly designed rooms and loft conversions. Landlords can do much to maximise storage space to attract more tenants. This could be as simple as allowing storage access in the attic, garage or garden shed, or fitting understairs cupboards.
When it comes to domestic appliances – washing machine, cooker, fridge – these can be integrated too. Not only is this a space saving option, it's an extremely popular choice among tenants who don't want the cost of having to buy their own appliances or the hassle of moving with them in due course. It goes without saying that all white goods should be in good working order.
Pet friendly homes
During the pandemic, a staggering 120% increase in demand for pet friendly rental property contrasted starkly with the available supply. A mere 7% of landlords advertised their rental properties as being suitable for pets. Yet research found that 20% of tenants rank the ability to keep pets in their top three priorities when choosing a rental home.
It's a tricky decision for landlords but a pet friendly property can allow your property to stand out from the competition and encourage pet owning tenants to stay for longer. Government plans are afoot to make it easier for renters in England to keep pets and incentivise landlords to accepts tenants with pets. Let's wait and see.
Get in touch
As experienced letting agents in Mid Sussex, Hunters have built up an excellent reputation among both landlords and tenants in Haywards Heath, Burgess Hill and beyond. By putting our primary focus on listening to our customers and putting their needs first, our team has been able to achieve great results and has won awards for being the Best Letting Agent in Sussex.
If you are looking for a trusted local letting agent manage your rental property in Mid Sussex and the South East, we would be delighted to discuss your requirements and see how we can help. Contact us today by sending enquiry via the online form here, or call us directly on 01444 254400 and select option 2.