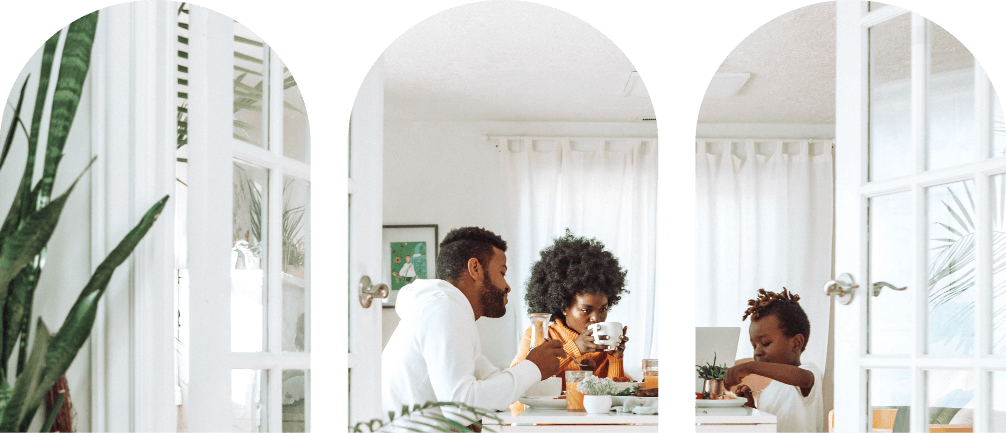 Buying and Selling Land in Sussex
for Residential Development
Are you looking for development land in Sussex? Do you own surplus land which you are thinking of selling? Does your home have a large plot you think may work? Hunters Group is a leading Mid Sussex property company with over 20 years of property agency experience in Burgess Hill, Haywards Heath and the surrounding towns and villages. We are proud to be able to play our part in providing housing for our local community, by acting as professional agents for land sellers and buyers.
The ongoing national housing shortage has created unprecedented demand for new residential developments to be built, particularly in Sussex and across the South East. At Hunters, we have the professional expertise to help unlock the residential development potential of building land for sale.
Contact our friendly, knowledgeable team for more information and an informal chat.
Selling Land for Housing Development
If you are a landowner or your property is sited on a large plot, you may be considering disposing of the asset and enjoying the financial rewards. Have you ever wondered if your land might be of interest to a developer? In the current economic climate, local councils are actively looking for more land for residential developments, meaning there's no better time to sell your land than right now.
However, selling a potential development site can be a complex business for landowners who are not experts in this field. It's a lengthy process involving many steps and several parties until the transaction can be completed.
Hunters Group have been in the real estate business for over 20 years, having developed expert knowledge of the local housing market and built up an extensive network of industry contacts. We work with land sellers and developers, marketing land sites in Mid Sussex and beyond and brokering a mutually beneficial financial solution.
Buying Building Land in Sussex
We work with local, regional and national house builders across the South East, advising developers on residential land opportunities, including acquisition, disposal, planning legislation and a host of other issues. Acquiring land for sale in Burgess Hill, Haywards Heath or anywhere in the local area can take months or years to come to fruition, requiring careful planning and expert management of the process at every stage.
Based on our 20-year track record in the local property industry, Hunters Group can help with all aspects of buying land including:
Sourcing land for development
Strategic land opportunities
Brownfield and greenfield sites
Land with or without planning consent
Marketing, Sales and PR
Property and land valuation
Expert advice and guidance through all steps of the process
Why choose Hunters Group?
Hunters Group have over two decades' worth of professional experience in the Mid Sussex property market. As one of the leading land and estate agents in the area, we pride ourselves on providing a personalised service to each of our customers in the full realisation that your land and property requirements are as unique as you are.
Our highly motivated and experienced team is driven by the constant desire to improve and grow. Why not get in touch today to find out how we can help with selling land in Burgess Hill or the surrounding area, or buying development land in Mid Sussex?
FAQs
Can I sell my land without planning permission?

Selling a plot of land without planning permission is likely to be the quickest way to dispose of the asset, however it is also the option that will yield the lowest sale price. A buyer would invest their money in the hope that planning consent would be granted at a later date, but this is a risk taken into consideration when making an offer to buy. The price would therefore be somewhere between the site's current 'as is' value and what it would be worth with planning permission.

What does a land promoter do?

What is the difference between brownfield and greenfield sites?

A total joy! We sold our house via Hunters; it's meant to be a stressful experience, it wasn't it was a total pleasure having them at the helm. From the out set the professionalism, enthusiasm and friendliness was clear. There are several very good Estate Agents locally too but we found with Hunters their marketing prowess set them apart. They were genuinely excited about having our place on their books. Surely these are key basic attributes, yes but they are leaps and bounds ahead of everyone we had over. That is not to say the competition were not good themselves they just did everything better, a lot better. We pinched ourselves as got lots of great offers and sold to a brilliant purchaser to continue to enjoy living in our revamped home. The sale went through without any glitches at all and everyone of the team including the lettings were truly lovely. I can not recommend them highly enough, they earn every penny and witnessed just some of the behind scenes work they diligently do to ensure a fantastic experience. We of course course considered do it ourselves agents but on this occasion didn't fancy the hassles and money well spent. I can't thank them all enough for putting such care and effort which is just their norm. Thanks Hunters and keep up the brilliant work. Matt - (House Sale Burgess Hill)
Matt Riddell-Steele
27/08/2022
My experience with Hunters was exemplary. There were many issues to be solved for my purchase but I found support and advice from every member of Hunters. Chris was amazing. He made himself available at all times, even on his days off. I would highly recommend Hunters and will certainly be using only them in the future. Thank you Hunters for making my purchase so much less stressful.
Leanne Garrick
04/08/2022
From the initial visit to the completion of my house sale I could not recommend Hunters enough and would use them in the future. During the valuation appointment they shone above all the other agents who came out to value it, from providing other examples of properties in the area and a binder full of information regarding our property we were selling which provides you something to read and also instills confidence as you know they are prepared from the outset. We were in a fairly large chain and I don't doubt their input and hardwork throughout the process played a huge part in getting us over the line! Again thank you for making this an easy process.
Having just sold and purchased a property in Bolney using Hunters we have to say they have truly been incredibly helpful all through the process. Chris, Harry and Keri were always at hand to help our move go as smoothly as possible. They went over and beyond to make sure our chain stayed intact, doing far more then they were contracted to do to get us into our new home. Thanks Chris you took calls at unsociable hours and always found the solution. We would highly recommend Hunters!
Ceri, Harry, Finn and Chris were all amazing selling our home. They are an amazing team ! They are very dedicated and always there if you have any worries, concerns or problems during the sale and purchase. They even helped us secure our new home before it went to market. We would definitely recommend Hunters to anyone. They are like an extended version of your family, it was sad to say goodbye when we completed. Thank you wonderful people !
Google
rating score:
4.7 / 5
, based on
144 reviews