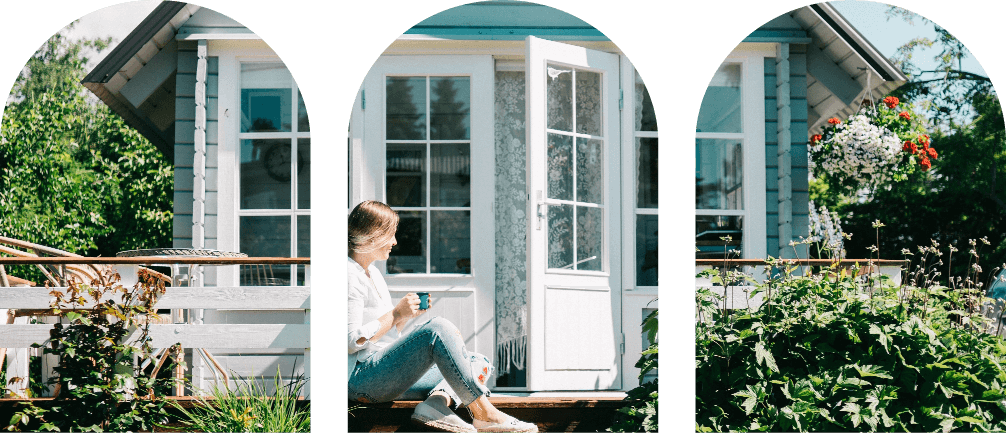 Sell Your Property with Hunters
Just as you would expect, our property sales services are no sale, no fee, unless otherwise agreed.
When we appraise a property, we don't just arrive, have a chat and then pluck a price that sounds good out of the air. We spend around two hours reviewing what we know about properties like yours. We talk to you about the Mid Sussex marketplace and how that affects you and your property. All of this is to help you feel confident that you are making the right decision about your future.
Guide for Selling Property
in Sussex and the South East
To help prospective property sellers, we have put together a detailed guide to selling a home in Sussex and South East, taking you through each step in the sales process and providing answers to many important questions you may have along the journey. For more information about selling your home in Mid Sussex or further afield, please contact the Hunters team on 01444 254 400 for expert advice and guidance.
Putting Your Property On The Market
| Area | Average Property Price Jan 2022 | Change In Last 12 Months |
| --- | --- | --- |
| Bolnore Village | £389,383 | +4% |
| Burgess Hill | £401,738 | + 6% |
| Haywards Heath | £412,837 | – 1% |
| Hassocks | £523,042 | +10% |
| Lindfield | £539,934 | +4% |
| Mid Sussex | £537, 884 | – 4% |
| West Sussex | £429,579 | + 7% |
Is now a good time to sell your home in Sussex?
According to the most recent figures, property prices in West Sussex rose by 7% overall in the last 12 months to January 2022. House prices across the region vary widely, and much of the capital growth has been generated by a pandemic-triggered demand for good-value homes offering family-friendly living within easy reach of London. Below are the current average property prices you can expect to achieve in our key residential areas:
How much is my property worth?
One of the first things you will want to know when you are selling your home in West Sussex is the sale price you can expect to achieve. Get in touch with a reputable local estate agent to obtain a valuation and for recommendations regarding the asking price and timescales (and the best marketing strategy!). At Hunters, we would recommend that you speak to two or three agents and choose the one who you consider to be most professional, realistic and knowledgeable about the local property market, and who has successfully sold similar properties in the area recently.
Choosing the right asking price for selling your home is vital. An overinflated price can jeopardise your property's saleability and its launch to market, potentially leaving it languishing on the shelf for months without so much as an offer. If the market valuation is too low, on the other hand, your home may sell quickly but you won't have achieved its optimum sale value.
At Hunters, we take our property valuations very seriously indeed. When we appraise a property, we don't just arrive, chitter chatter and then pluck a price out of the air – far from it. We spend around 2 hours reviewing what we know about properties like yours within the context of the local marketplace in Haywards Heath, Burgess Hill, Mid Sussex or further afield, so we can help us both make the right decision for your future. If you are considering putting your home on the market and would like to request a property appraisal, please contact our knowledgeable team.
What are the fees for selling a house in Sussex?
Once you have decided on the best estate agent to market your property, there are generally two ways in which an agent can be appointed:
Sole agency
A 'sole agency agreement' means that you instruct a single agency for a specified period of time, likely to range from 6-16 weeks. Sole agency fees are lower than multiple agency fees because your chosen estate agent will have exclusive rights to secure a buyer for your home. Please be aware that in the event of you accepting an offer from another agent during the exclusive period, you may have to pay two fees.
Multiple agency
If you appoint more than one agent to sell your property, this is called a 'multiple agency agreement'. There is no limit to the number of estate agents you can instruct, but bear in mind that multiple agency fees will be higher. We would suggest that it is unwise to list your property with too many agents since this could be seen by some buyers as a sign that you are desperate to sell, which may affect the quality of the offers you receive.
At Hunters, our property sales service is just as you would expect it to be: no sale, no fee unless otherwise agreed.
How do we market your property?
When you've agreed on terms with your estate agent, your home is then ready to be professionally photographed and a floorplan was drawn up. From these, we will prepare your property particulars and, subject to your approval, order an Energy Performance Certificate (EPC), which is required by law. If you bought your home less than 10 years ago, or your property has been rented during that period, you may already have a valid EPC.
Once we have finished compiling the draft brochure for marketing your property, you will receive a copy for approval and we will start the process. Your property details will also be uploaded to our website as well as other chosen property portals so that your home can be showcased to a wide audience of prospective buyers in addition to house hunters already registered with us.
The sales team at Hunters takes great pride in the enormous effort we put into each of our properties for sale. We tailor our sales service to meet your property's needs, which includes a property-specific marketing campaign, maximising your property's exposure and ensuring that we achieve the best possible sale price within a timescale that suits you.
Should I prepare my home for viewings?
Presenting your property in the best light is the best way to achieve optimum sales results. Hard though it may be, try to visualise your home through the eyes of prospective buyers, both inside and out. We recommend to all our sellers that any home improvements and unfinished jobs be completed before you put your home on the market.
Homebuyers often make a point of walking past your property before a viewing is arranged, so it pays to create a good first impression. You can increase the kerb appeal of your home by tidying the front of the property, giving the outside a fresh coat of paint, and adding colour and interest with planters or hanging baskets. Indoors, we advise homeowners to reduce any clutter, remove any furniture that is too large for the space, and stick to a neutral colour scheme to maximise light and space.
At Hunters, one of our Sales Negotiators will be on hand to accompany prospective buyers on property viewings, so you don't have to be at home or show anyone around if you don't want to. We will then report any feedback and interest received on the property back to you.
Agreeing The Sale
What happens when you get an offer on your house or flat?
When an offer is received on your property, we will discuss the value of the offer and the position of the buyer with you. As part of our sales negotiation process, we conduct a thorough screening process to help us assess the quality of the applicant, including the following key information:
Do they have a property for sale and, if so, do they have a sale agreed upon?
Do they have financial arrangements in place?
Do they have a mortgage-in-principal agreement from their lender?
Are they in a property chain?
Are they cash buyers with nothing to sell?
Do you have any timescales in mind for exchange and completion?
Once our screening process is complete, we will advise you on our professional opinion regarding the offer made. All offers are confirmed in writing, either by letter or email. Please note that any offers put forward will be subject to contract and are not legally binding on either party until contracts have been exchanged.
How do I accept an offer on the sale of my home?
When a suitable offer has been received and accepted by you, we will communicate your decision in writing to both parties. The agreed sale terms will be formalised in a Memorandum of Sale which will be sent out to everyone concerned including both sides' conveyancing solicitors.
It is at this stage of the process that dates for the exchange of contracts and completion should be discussed and target timescales agreed upon. It is also important to ensure that details of any extras you intend to include or exclude in the sale are noted in the Memorandum.
Finally, you now need to instruct your legal representative to begin the conveyancing process.
Do you need a solicitor to sell a house in the UK?
When you sell your home, the legal formalities involved in your property's transfer of ownership must be handled by a qualified professional – either a conveyancing solicitor or a licensed conveyancer. We advise that you instruct your choice of legal representative as soon as you put your property on the market. That way, title deeds and other necessary documents can be obtained early on in the process, saving time and avoiding delays once the sale has been agreed upon.
Having a good conveyancing professional act on your behalf can make all the difference to achieve a smooth transaction. If you need help finding a good solicitor, Hunters will be happy to recommend a trusted contact.
WHAT LEGAL STEPS ARE INVOLVED IN SELLING A HOUSE?
Once your property sale is agreed upon and solicitors instructed, your solicitor will prepare a draft Contract of Sale along with the title deeds, the Property Information Pack and any supporting documentation. The buyer's solicitor can then raise pre-contract enquiries and initiate local searches, while the buyer should be finalising their mortgage application and property survey, where required.
What happens when contracts are exchanged?
When all the formalities have been completed, all enquiries dealt with and the buyer has secured their mortgage offer (if applicable), the seller and buyer are ready to each sign a copy of the contract, which is then exchanged. The deposit (normally 10% of the purchase price) is paid at this point.
Under English law, the property transaction becomes legally binding when contracts are exchanged. Until this point, both the seller and the buyer are free to pull out of the transaction at any time, for any reason, and without penalty.
Once the exchange of contracts has taken place, both parties are contractually obliged to complete the transaction according to the terms set out in the contract. The deposit is paid, a date is set for completion (usually 2-4 weeks from the date of exchange) and confirmation is provided that all the legal paperwork is either already in place or is guaranteed to be in place before then. If either party chooses to withdraw after contracts have been exchanged, there would be penalties.
What do you need to do after contracts have been exchanged?
After the Contracts of Sale have been signed and formally exchanged, and the deposit transferred, the countdown to moving home has begun. If you are in a chain, selling and buying a property at the same time, this may involve a lot of organisation. We recommend that you start making arrangements in plenty of time, especially for the tasks below:
Booking a removal firm
Transferring utility accounts to your new address
Changing home address notifications
Redirecting your post
Obtaining parking permits etc for the new address
What happens on the day of completion?
On the day of completion, or just before, the balance of the purchase price will be transferred to your solicitor's account. Once the property has been vacated and the funds received, your solicitor will confirm to you that completion has taken place. You can usually expect to receive a telephone call around lunchtime.
Completion is the final legal step in your property transaction. On this day, the buyers get the keys to their new home and take possession. Congratulations, you have now sold your home.
TIPS & ADVICE
As award-winning residential sales professionals, the team at Hunters completely understands that selling your home can be a stressful experience. We strive to offer the very best customer experience, driven by our constant desire to improve our services. See below for some useful tips and tricks designed to help make your property sales journey a little smoother:
Check your mortgage terms
It's a good idea to see if your current mortgage terms contain any hidden charges for early redemption, or whether you can port the mortgage if you are buying onward. While you're at it, you should also ask your lender to confirm that any move up the property ladder is still within your financial capabilities, since the mortgage market (or your personal circumstances) may have changed since your last house move.
Spruce up your property for sale
Maximise your chances of a quick sale at the best price by investing some time and effort to get your property looking its absolute best when it goes on the market. If your home is looking tired or worn, now is an excellent time to repair, redecorate and refresh it inside and out. Upgrade your property with a neutral décor that appeals to a wide target market and makes a good first impression on prospective buyers.
Declutter, declutter, declutter
It's not rocket science, but we can't say it often enough: a clean and mess-free house or flat looks bigger, brighter, and more inviting – which is exactly what buyers are looking for. Now is a good time to get rid of bulky furniture items and prioritise concealed storage options to hide personal knick-knacks, and choose a calm colour scheme for your property. Try and visualise your home from the perspective of a buyer and emulate the lifestyle they may be seeking.
Make sure the price is right
Pitching your house or flat at the right asking price is essential to achieve the results you are after within your timeframe. Too expensive and your home may fail to attract any offers, too cheap and you may sell quickly but without realising the property's true value. If you are selling in Burgess Hill, Haywards Heath and Mid Sussex, this is where Hunters' local property market knowledge and sales expertise can add real value.
Choose your agent on quality, not price
While estate agency is a competitive industry, your choice of agent should be guided by their professional competence and local knowledge, not simply by their fees. Estate agents who drop their fees too easily may not be the right sales negotiators to achieve the best property price for you. A too-good-to-be-true fee may hide a multitude of cutbacks that could compromise their marketing efforts for your home. Think of it this way – If the agent hasn't shown you any negotiating skills on their own fee, how will they negotiate on your home and your money?
Let the agent deal with the viewings
Take advantage of our accompanied viewings – it's what we're here for and what we're good at. We know from experience that, without the homeowner present, prospective buyers feel more comfortable looking around and offering immediate and honest feedback, good or bad. If certain negative points keep coming up, we can work with the information to address the issue and hopefully resolve it.
Ask for feedback after every viewing
We totally understand that having your property on the market (and keeping it tidy at all times!) can be a stressful and unsettling time. Your estate agent should be in touch frequently with updates and feedback so you get a feel for how your property is doing and how the viewings are going. Any agent who fails to communicate freely – you should hear from them at least twice a week – may not be the best agent for your needs.
Communication is everything
It's tempting to breathe a huge sigh of relief once you've accepted an offer, but this is when the work really starts. Once the conveyancing process has begun, effective communication between all parties is essential to keep the momentum going. With your agent, solicitor and yourself in constant contact, your sale should be heading steadily towards the exchange of contracts without any undue delay.
FAQs
How much do flats and apartments sell for in West Sussex?

According to the most recent available figures, flats and apartments in West Sussex sold for an average of £232,734 in 2021/22. As expected, property prices can vary substantially across West Sussex and the South East, and the achievable sale price for your property depends on a wide range of specific factors. Below are the current average prices for flats in our key local areas:

| Area | Average Property Price Jan 2022 |
| --- | --- |
| Bolnore Village | £256,634 |
| Burgess Hill | £276,559 |
| Haywards Heath | £240,397 |
| Hassocks | £220,950 |
| Lindfield | £281,381 |
| Mid Sussex | £244,130 |
| West Sussex | £232,734 |

Is it easy to sell a house in Mid Sussex?

What are the steps to selling a house or apartment?

What paperwork is needed to sell your home?

What should you do if your property is slow to sell?