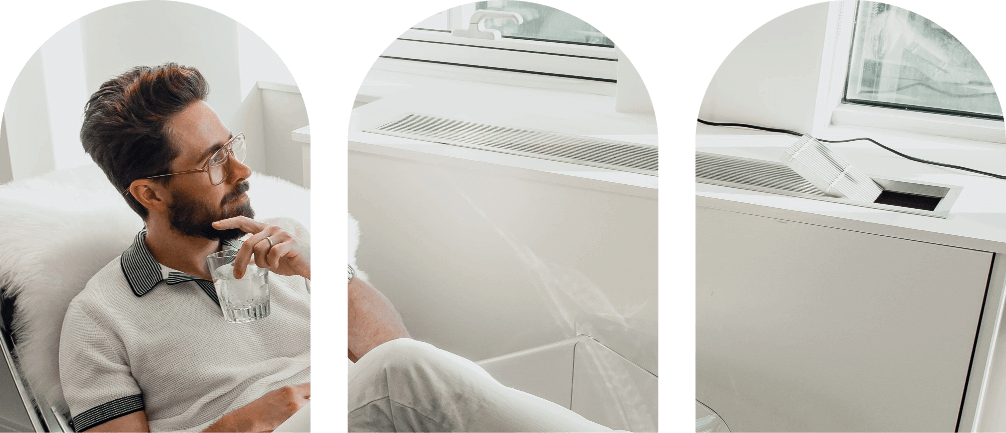 The Number 1 Letting Agents
in Burgess Hill
Whether you are a landlord with one property, or someone who has a large portfolio, we know what level of service and offerings you need.
To ensure you are receiving exactly the right level of assistance, we provide several letting management options for you to pick and choose from.
These include: tenant find only, tenant find and rent collection, and our fully-managed proposition. Whether you simply need assistance in finding a reliable tenant or would like to leave the day-to-day running of your investment in trusted hands, we are here to help.
The whole team works with a "can do" approach, so if you have an alternative option in mind, we will happily create a bespoke package that works for you.
You can contact us via the online form here, or call us directly on 01444 254400 and select option 2.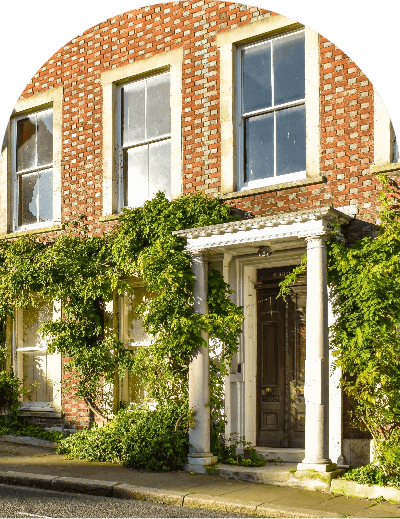 A Guide for letting your property in Sussex and the South East
As experienced letting agents in Mid Sussex, Hunters have built up an excellent reputation among landlords with property to let in Burgess Hill, Haywards Heath and beyond. We've put together a detailed guide to letting your property in the South East, which will take you through each step of the renting process and provide helpful advice to deal with many important questions you may have along your journey as a landlord. For more information about how to rent your property in Mid Sussex, please contact Hunters in Burgess Hill for friendly, professional advice.
Why let your property with Hunters?
Every member of our team is passionate about following our simple principle; listen to our customers and put their needs first. By making this our primary focus with both landlords and tenants, we've built-up an unrivalled reputation for delivering a quality service with total professionalism, care and honesty.
Since we established our lettings department, our offerings have grown and improved year-on-year. It isn't just us that feels this way, either; our team have won awards for being the "Best Letting Agent in Sussex" thanks to all of our satisfied clients.
If you are looking for an experienced and trusted local letting agent to market and manage your rental property, contact us today. We would be happy to discuss exactly what you're looking for in an agent and see how we can help. Alternatively, to see our current portfolio of properties available to rent, click here.
How much is the likely rental yield?
One of the first questions on every landlord's mind is how much rent they can expect to receive. An accurate rental appraisal of the property is the first step toward ensuring that the maximum market rent is achieved. Getting the price wrong can depress interest in your rental property and lead to longer void periods, which is in nobody's interest.
At Hunters, we use our extensive Mid Sussex property knowledge and experience to provide free valuations and honest, professional advice to make sure you get the maximum rent from the best possible tenants. You can contact the team here to book your free, no-commitment valuation.
What is your target market?
You should have a clear idea of the sector of the rental market in which you are looking to position your property in Sussex. Are you hoping to target young professionals or families? Is your property most suited to high-end business executives, or are you looking for student tenants?
At Hunters, we can advise on the most suitable target market for your rental property and how to maximise its appeal to potential tenants. The target demographic will also influence the décor and style of furnishings provided, including the choice of furnished vs unfurnished accommodation. It is a well-known fact that tenants who bring their own furniture tend to stay longer.
How should you present your property?
First impressions count – a clean and tidy home will be more appealing to potential tenants than a neglected property, and it will fetch a higher rent. With that in mind, presentation is key. Ensure that the rental unit including any communal parts are clean and tidy, that any maintenance jobs have been taken care of and that the property is free of clutter. Arranging for a professional deep clean may be an excellent idea.
At Hunters, we can advise on how to showcase your property to look its best including providing guidance on décor and furniture to attract the right type of client and the best calibre of tenant. Always view properties to let through the eyes of your target tenant. What would they see and like or dislike?
Where do you find the right tenants?
Once your Mid Sussex property is ready to go on the rental market, the Lettings Department at Hunters can get to work. We will create a marketing programme that is targeted to your property, with professional photographs and floor plans to complement the property particulars. Your rental property will then be given full market exposure through our comprehensive database of prospective tenants in Burgess Hill, Haywards Heath and further afield, as well as through our website and all the major web portals including Rightmove and Zoopla.
For your complete peace of mind, one of our team will always be on hand to accompany potential tenants on property viewings at a mutually agreeable time. When a suitable tenant is found, we negotiate hard on the landlord's behalf to agree the final tenancy at the best possible market price and terms. At Hunters, our team takes great pride in our advanced negotiating skills and expertise.
How important is referencing?
Comprehensive referencing of prospective tenants is an important process at Hunters, and one of the key steps to identifying the best calibre of tenant for your property in Sussex. Let's be honest – unless you know as much as possible about an applicant's circumstances it will be difficult to make an informed decision about their suitability as a tenant.
At Hunters, we work closely with specialist industry-specific reference providers, so that we can give landlords the best protection and assurance. Rest assured that we would never recommend a tenant unless we felt completely confident that they are the perfect fit for your property in the South East.
How is the holding deposit managed?
Tenants pay a holding deposit before they can rent a property under an Assured Shorthold Tenancy. This is an important part of a tenancy and there are strict legal requirements and procedures to be followed in order to protect your rights to claim for damages caused by the tenant.
At Hunters, we can guide you through the regulations with ease. As members of a government-approved Tenancy Deposit Scheme (TDS), we administer and hold the deposit monies on behalf of the landlord, for the protection of both landlord and tenant.
What happens when the tenant moves in?
At the start of the tenancy, the tenant gets the keys and can move into the property. It is highly advisable to provide relevant special instructions for the property and any operating instructions for kitchen appliances and heating systems along with emergency contact information.
Last but not least, it is essential to take an inventory showing the condition and contents of your rental property to ensure that any damage or loss incurred during the lettings period is properly identified and accounted for. While not a legal requirement as such, having a comprehensive inventory document is highly recommended to avoid any possible disputes at the end of the tenancy. Landlords can compile their own inventory reports or Hunters can of course organise this for you.
Which specific laws do landlords have to adhere to?
It is essential that landlords have a clear understanding of the legislation and regulations that apply to letting residential property. There are literally hundreds of laws to abide by including many rules covering the safety of a property. It is not recommended to take a cavalier attitude to these legal obligations. Landlords who are in breach can face severe penalties and even prison sentences.
At Hunters, we can advise you on all aspects of relevant legislation and how these affect you as a Sussex landlord. We recommend that the best way to protect yourself and your tenants against any potential risk is to let us do the hard work for you via our fully managed property letting service.
Why let your property with Hunters?
Hunters in Burgess Hill completely understand that being a landlord can be a complex and time-consuming business. Whether you have just one property to let or a large portfolio of buy-to-let units in Mid Sussex, the key is finding the right letting agent to look after your interests and help you maximise the return on your investment. That's where we come in. We provide a range of different property letting management options to suit all requirements. These include Tenant Find Only, Tenant Find & Rent Collection and our fully managed service.
Since we established Hunters Lettings Department, we have gone from strength to strength. By putting our primary focus on listening to our customers and putting their needs first, we've built up an unrivalled reputation for delivering a quality service with total professionalism, care and honesty. What's more, our team have won awards for being the Best Letting Agent in Sussex, thanks to all our satisfied clients.
If you are looking for an experienced and trusted local letting agent to manage your rental property in Burgess Hill, Haywards Heath and across Sussex and the South East, contact us today. You can message us via the online form here, or call us directly on 01444 254400 and select option 2.

A total joy! We sold our house via Hunters; it's meant to be a stressful experience, it wasn't it was a total pleasure having them at the helm. From the out set the professionalism, enthusiasm and friendliness was clear. There are several very good Estate Agents locally too but we found with Hunters their marketing prowess set them apart. They were genuinely excited about having our place on their books. Surely these are key basic attributes, yes but they are leaps and bounds ahead of everyone we had over. That is not to say the competition were not good themselves they just did everything better, a lot better. We pinched ourselves as got lots of great offers and sold to a brilliant purchaser to continue to enjoy living in our revamped home. The sale went through without any glitches at all and everyone of the team including the lettings were truly lovely. I can not recommend them highly enough, they earn every penny and witnessed just some of the behind scenes work they diligently do to ensure a fantastic experience. We of course course considered do it ourselves agents but on this occasion didn't fancy the hassles and money well spent. I can't thank them all enough for putting such care and effort which is just their norm. Thanks Hunters and keep up the brilliant work. Matt - (House Sale Burgess Hill)
Matt Riddell-Steele
27/08/2022
My experience with Hunters was exemplary. There were many issues to be solved for my purchase but I found support and advice from every member of Hunters. Chris was amazing. He made himself available at all times, even on his days off. I would highly recommend Hunters and will certainly be using only them in the future. Thank you Hunters for making my purchase so much less stressful.
Leanne Garrick
04/08/2022
From the initial visit to the completion of my house sale I could not recommend Hunters enough and would use them in the future. During the valuation appointment they shone above all the other agents who came out to value it, from providing other examples of properties in the area and a binder full of information regarding our property we were selling which provides you something to read and also instills confidence as you know they are prepared from the outset. We were in a fairly large chain and I don't doubt their input and hardwork throughout the process played a huge part in getting us over the line! Again thank you for making this an easy process.
Having just sold and purchased a property in Bolney using Hunters we have to say they have truly been incredibly helpful all through the process. Chris, Harry and Keri were always at hand to help our move go as smoothly as possible. They went over and beyond to make sure our chain stayed intact, doing far more then they were contracted to do to get us into our new home. Thanks Chris you took calls at unsociable hours and always found the solution. We would highly recommend Hunters!
Ceri, Harry, Finn and Chris were all amazing selling our home. They are an amazing team ! They are very dedicated and always there if you have any worries, concerns or problems during the sale and purchase. They even helped us secure our new home before it went to market. We would definitely recommend Hunters to anyone. They are like an extended version of your family, it was sad to say goodbye when we completed. Thank you wonderful people !
Google
rating score:
4.7 / 5
, based on
144 reviews