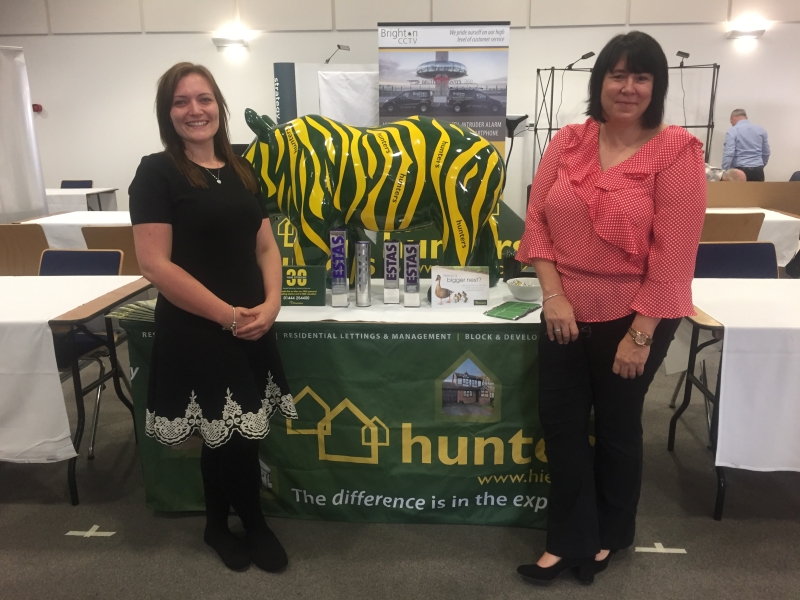 Will you be joining us at the Mid Sussex Business Expo?
Last year we had the pleasure of exhibiting at the Mid Sussex Business Expo, and our team will be back again this year! On Thursday 27th September members of both our Sales and Lettings departments will be setting their alarms for an early start to head to the South of England Showground where they will be joining 110 exhibitors welcoming around 300-400 guests from across Sussex, Surrey, Kent, and Hampshire.
This year the event will feature a golfing theme, with competitions and interactive prizes. To start the day we'll hear from three keynote speakers. Teeing off first is Sam Knowles, founder of Insight Agents, followed by Dan Maund, Detective Constable of SEROCU, and finally, we'll hear from Matt Hunt, Co-Founder of The Protein Ball Co.
At 10am the doors will open and our team will be armed with answers to all of your questions whether they're about selling your property or finding you a tenant. To ensure that we can cover both Sales and Lettings we will have an experienced member from each department at the expo throughout the day. Market updates are a popular conversation with most buyers, vendors and landlords. We find that although you might read stories about the UK property market in the papers, it's what's really going on in your local area that matters.
If you have ever met Jon and the team you'll know that we all genuinely love what we do, and days out like this give us an opportunity to not only know what's going on in the local area but to feed any information back to our existing and new clients. We don't want to give away Jon's age, but let's just say he has decades of experience and knowledge about the local area and property market, it's his enthusiasm for property that spreads throughout our team, an energy and passion that you'll feel when you visit us at the Expo.
The event is FREE to attend but you must register for your free pass at https://www.netxp.co.uk/events/mid-sussex-expo.html we look forward to seeing you there!
If you are unable to attend the Business Expo, keep an eye on our social media for pictures, updates and market news, or follow our blog for regular tips, news and advice.
If you have a property to sell or let in Burgess Hill, Haywards Heath, or the surrounding areas please contact our team on 01444 254400, pop into our branch on Church Road, or visit us online.