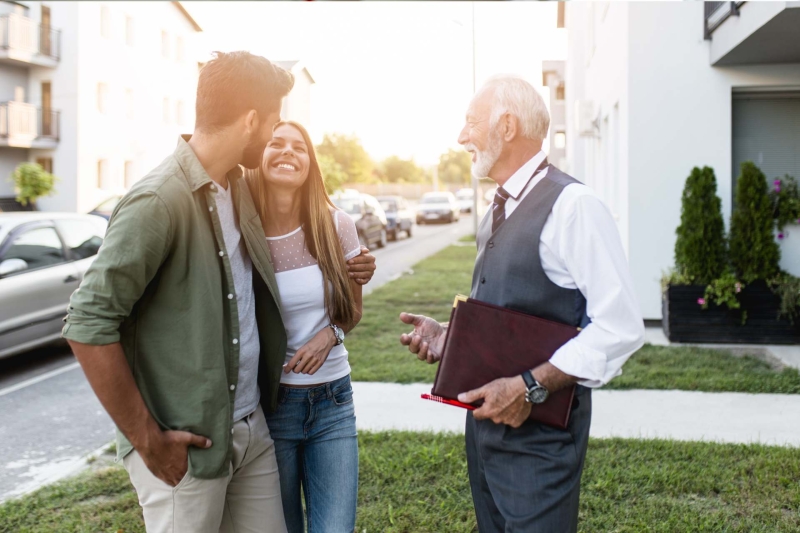 UK Property Prices are Rising – Is Now a Good Time to Buy a House?
During the first lockdown, many people were forced to stay at home but were tentatively looking for new properties online and through virtual viewings. This online interest and the stamp duty holiday provoked a boom in the market, allowing house prices to rise.
The pandemic and its limitations has forced households to assess how their home environments could benefit them, such as many requesting more communal space both internally and externally. With a rush of buyers looking to save on land tax fees on their purchase before the Stamp Duty Holiday ends this September, this strong demand for new homes is inevitably influencing the up in prices.

How much have property prices risen?
Property prices in England have risen by 10.2% to an average of £275,000 between March last year and March 2021 (as published by The Office for National Statistics.) Our agent's local town of Burgess Hill, Mid Sussex, has seen property prices grow within the period of time by a positive 6%.

More borrowing opportunities
There are now more than 3,000 fixed-rate mortgages available for you to choose from after a scale-back in 2020. Rates are attractive, especially if you have a large deposit saved and are looking to live in your new home for the foreseeable.
There is also the option of securing a generously sized home with a more affordable deposit amount through the new 95% mortgage scheme – if you're buying for the first time.

What are the main reasons why people are moving home?
Garner, Chief Executive at Nationwide, said: "People are buying much more for their long-term home. It doesn't matter so much the day-to-day value of the property if it's somewhere they really want to live." And you may feel the same way!
Moving to more spacious properties within reach of the coast or countryside, such as Burgess Hill, is becoming more desirable. Many households are purchasing homes with bigger gardens for hobbies and recreational activities. Family homes and larger properties are thus gaining popularity.
On the contrary, flats have seen the smallest growth in prices (between February 2020 and February 2021), rising by 5% in comparison to that of detached houses at 11.7%.

Will house prices continue to rise in the UK?
Our property experts predict that home sellers will enter the market with more confidence after this lockdown. Especially as the furlough scheme is expected to end this September.
To match the increase in demand, more properties need to come to the market. The best time to buy ultimately comes down to your personal circumstances. If you have a deposit saved up and are ready to move, we recommend buying now. Hunters have the fastest selling time in Mid Sussex – so what is there to lose?

If you have any questions about purchasing a new home or alternatively are interested in moving to peaceful Burgess Hill or one of the tranquil villages that surround it, please don't hesitate to call Hunters on +44 1444 254 400 or alternatively speak to one of our friendly agents via lettings@hunters-group.co.uk

Explore a wide range of properties for sale in and around Burgess Hill here: https://www.hunters-group.co.uk/properties-for-sale/