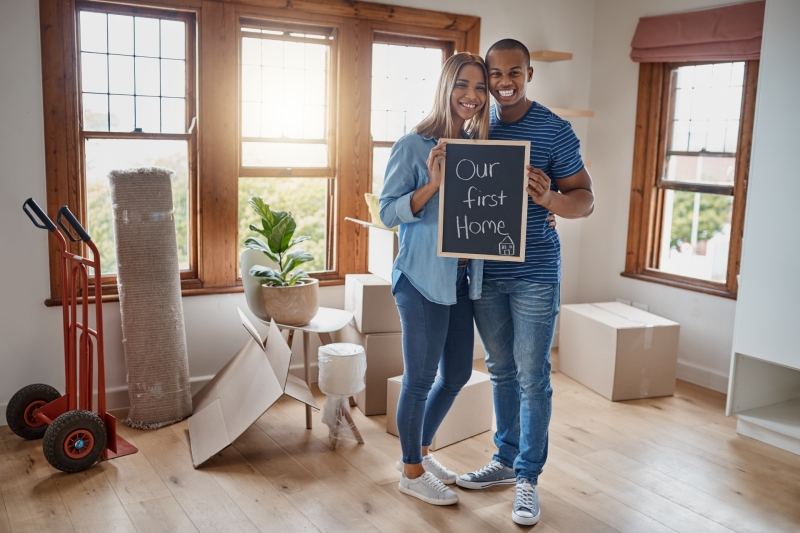 New First Time Buyer 95% Mortgages: When Can I Get One and How Will They Work?
In the middle of 2020's Covid-chaos, economic uncertainty was prevalent. 95% mortgages were thus past news and scarce among lenders.
However, during the Government's annual budget broadcast on March the 3rd, the new 95% Mortgage Guarantee Scheme was announced to encourage lenders to offer 5% deposit mortgages and support the property market's recovery from adverse effects of the pandemic. And many hopeful first-time buyers were heard subtly cheering at their goggle-boxes!
If you have been saving for months, if not years, for a decent deposit — the forthcoming scheme is fantastic news because you can spend less and ultimately move to your ideal first home.
But, before you make any final decisions, it's best to dot all your i's and cross all your t's. To help you do so, our agents have answered the all-important questions.

How will they work?
95% mortgages are available for first-time buyers and landlords, as well as existing homeowners, who will once again be able to obtain a mortgage on a newly-built or previously-owned property with a low 5% deposit following fast-approaching April the 1st.
The scheme will be very similar to the Help to Buy Government-backed mortgage scheme, which ran between 2013 and 2017, with every lender taking part in offering a five-year fixed LTV mortgage.

Are any risks involved?
As with all high loan-to-value mortgages, there is a risk of falling into negative equity if property prices fall (see our latest property market report for forecasts. property market update)
For this reason, the Government has offered lenders a mortgage guarantee.
Explained simply, if you happen to fall behind on mortgage repayments, the Government will cover a percentage of the losses your lender incurs if your new property becomes foreclosed.

What's the lowest credit score needed for a mortgage?
The credit score needed to obtain a mortgage varies from lender to lender. Saying that, the higher your score, the better. According to Experian, a good credit score ranges from 881-960, and anything up to 991 is considered excellent. It's thus beneficial to check yours before beginning your property search.

Which lenders are participating in the 95% Mortgage Guarantee Scheme?
The UK's biggest lenders, including Lloyds, Barclays, Santander and HSBC, are on the starting line, ready to lend following its release, with Virgin Money and other lenders anticipated to join shortly after.
Once you have checked if your credit score is reasonable, you can then discuss the property you wish to purchase and its price (after a bit of searching) with your Hunters estate agent or recommended mortgage broker partners, determine the deposit needed and select the best lender.
You'll then be skipping down the road towards homeownership.
Interest within the property market is currently growing and is set to stretch further once the scheme has launched. We, therefore, recommend speaking to your Hunters agent as soon as possible to save yourself unnecessary waiting times in the purchase process.
If you are thinking about moving from or to Sussex and would like guidance surrounding the new 2021 mortgage guarantee scheme, please contact Hunters Estate Agents on 01444 254400.
We'll take the time to understand your wants, and more importantly, your needs when buying a new property, whether as a first-time buyer or landlord.
Are you starting your property search? Visit our listings for beautiful properties for sale in Sussex.