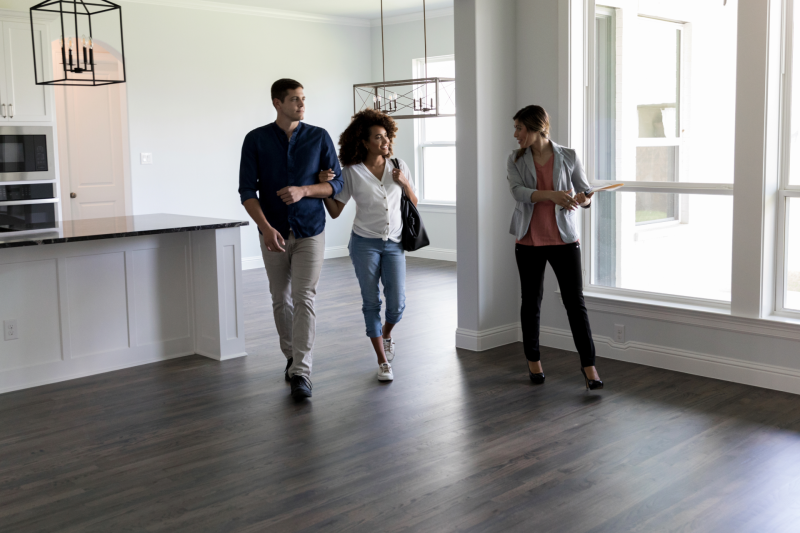 2021 UK Housing Market Trends and Outlook
The UK's residential sales sector is recovering well from the COVID-19 outbreak, with the rental market slowly but surely following suit. Demand is strong, thanks to the vaccine rollout and recent Stamp Duty news.
Without further ado, let's dive into the nuts and bolts and outlook for the 2021 UK Housing Market. Discover trends that may influence your decision to buy or sell a property in the current recoup period.
Gradually Increasing House Prices
Amid millions of new home working professionals, a lack of mobility and tourism coming to a halt throughout 2020, surprisingly, house prices grew during the year.
The North West had the most significant increase of 11.2% in the 12 months leading up to December compared to London with the smallest at 3.5%, making the urge to buy soon to save money high amongst UK buyers.
Record High Transactions
Thus, the residential sales market set off on a positive note this year. Around 121,640 transactions were recorded in January — 24.1% higher than pre-covid January 2020.
Many are wishing to purchase new homes due to an understandable desire to relocate to outer-city areas for more space, inside or outside the house, with demand enhancing due to the recent Stamp Duty Holiday extension.
If you're looking to move, now is a wonderful time to take advantage of the extended stamp duty cut on a property bought below the value of £500,000 before the 30th of June or below £250,000 between then and the 30th of September.
Over the last twelve months, 1,636 sales at an average price of £395,314 were noted in our hometown of Burgess Hill. Although sales were 34% less than the previous 12 month period — thanks to rising optimism and stamp duty exemption prevailing locally — sales numbers are set to bounce back soon.
Also, leaving a multitude of properties currently available to buy in the beautiful countryside and lanes that surround Burgess Hill.
Demand for Mortgages Remains High
To expand, demand for a perfect new home has gone from strength to strength since the first lockdown. Hence 103,381 mortgages were approved in December 2020, a leap of 50% from December 2019.
Did you know the Government is launching a renewed Help to Buy Scheme? If you didn't, here's a quick explanation:
5% will be the new minimum deposit amount following the 1st of April. You can purchase your first home up to the new maximum purchase price of £600,000 with a government-supported mortgage of between 5% and 20% with an all-time low deposit.
Average Rental Values Slowly Recovering
Things are looking similarly optimistic for the rental market. In January, average rental values rose by 1.3% across the UK from January 2020. Albeit a small increase, if you are a buy-to-let landlord, you have the opportunity to scoop up a new property for appreciable rental returns in the coming days.
You can access Hunters Estate Agent's full 2021 Housing Market Review here. Housing Market Review PDF

We would be delighted to answer any questions you have about your investments or help you if you are looking to start a rental portfolio in the current market. We have significant experience with clients selling to downsize but want to invest their equity in the rental market to bring a regular monthly income. Call us on 01444 254400 or email lettings@hunters-group.co.uk.
We've become the 'go-to' property professionals for in-depth market knowledge around the Burgess Hill and Mid Sussex properties whether you are looking to buy, sell or let your home.
Additionally, you can explore some of the beautiful local properties on offer here.
* The data shown within this blog is mentioned in Hunters recent property market update report, which uses information gathered from Dataloft Ltd. Please refer to the document itself for further information.