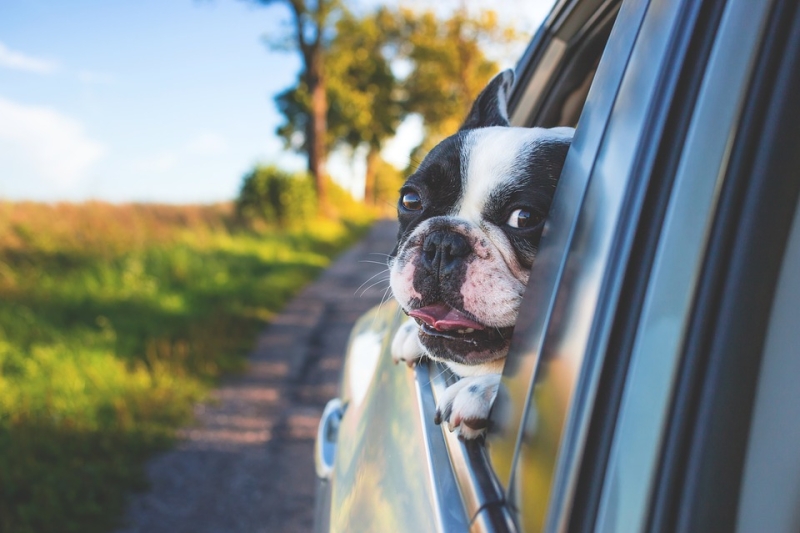 Tips for moving home with pets
Moving home can often be stressful for us humans, but imagine how confusing it is for our pets. New spaces, new smells, and even new neighbours – your pet has a lot to deal with on moving day. If you have read our previous blogs you will have been preparing for your move well in advance, but for our four-legged friends it all happens at once.
To avoid any stresses for your furry friends, here are some tips to help before moving day, on the day of the move, and when settling them in.
Prior To Moving Day
Book in a trip to the vet to ensure your pet is fit and healthy ready for the move. While you're there, you should check that your pet is microchipped and update to your new address in case they go wandering around their new neighbourhood.
Leading up to moving day start to keep their food bowls and toys all in one room; this will help when you're packing and they'll feel comfortable staying there during the move, as things can get quite hectic.
If you have a pet that's particularly nervous, perhaps you should consider asking a family member or friend to look after them for a few days, or even think about booking them into a kennel or cattery.
Finally, pack an overnight bag with all of your pet's essentials for their first day in their new home.
On The Day
Using the appropriate carriers you should always transport your pet to your new home in your vehicle, as they will feel more comfortable with familiar smells before the big change occurs.
Factor in toilet stops if you're moving a longer distance than your pet would normally be used to, giving them regular breaks to stretch their legs.
If your pet is being dropped off by someone else, make sure that you are there to greet them and don't let them outside until they've adjusted to their new surroundings.
Try to stick to your normal routine for feeding times, adding in walks once you feel they are settled in.
Settling Them In
We understand that your priority will be to unpack and begin sorting through your boxes but before you do anything, set up your pet, confining them to one or two rooms to begin with.
Once the boxes start to clear you can allow your pet to explore its new home, familiarising themselves with their new environment with you by their side.
You may want to buy new pet accessories to go in your new home, but at first use their familiar bowls, toys, blankets etc., just until they're settled in, then you can start to introduce new things.
As the new neighbour on the block you should always introduce yourself, and what better way to do this than by taking your pet along with you. As well as being the perfect ice breaker, your new neighbours will also know to keep an eye on them in the future.
When moving home the trick is to plan ahead, and when your pet is involved you will need to consider their needs and feelings too. By being prepared, your family friend will enjoy a smooth move to your new home.
If you have a property to sell or let and need to book a free valuation, visit us online at https://www.hunters-group.co.uk/ or call our team on 01444 254400. For more help, advice and market news visit our blog online.