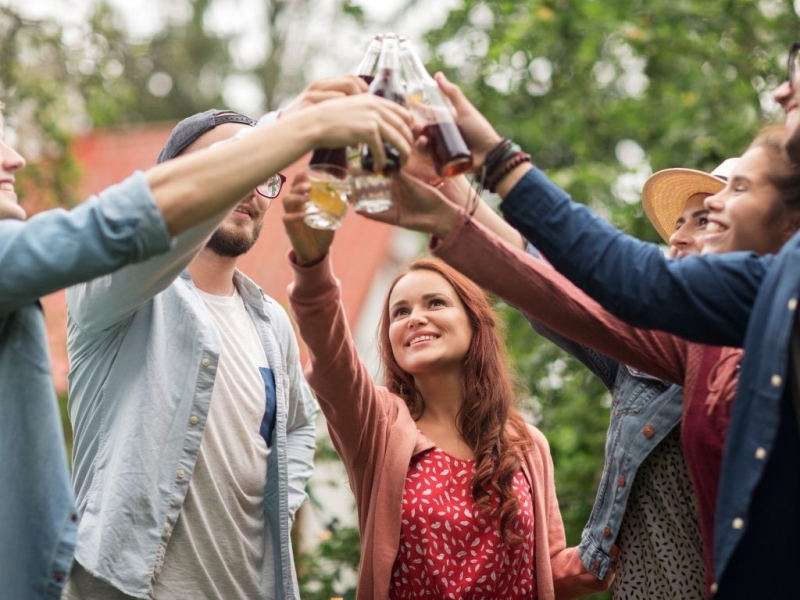 When this is over lets…
Have you ever had hypothetical conversations with your friends that start, "If I won the lottery I would…?" Do you find that now these conversations are, "When this is over let's…" followed by a list of the things you can't wait to see, do and eat, once lockdown is over. We never thought we could adapt to this way of living, but thankfully somehow we have. So, as you continue to stay safe and stay home, here is a list of things to look forward to once lockdown is lifted.
When this is over lets…
Arrange a family-get-together
Whether it's a meal out at your favourite restaurant or a barbecue in your garden, a family get together is probably high on your list. We've all missed our family a great deal, and although video calls have allowed us to speak, and see each other, it's just not the same as Grandma's kisses or hugs from your Mum and Dad.
Allow the kids to choose
The Park, Cinema, Swimming, Bowling…you've probably always taken these activities for granted, but if you're anything like us, you've really missed them. Unless you're lucky enough to have your own pool or bowling alley at home, you can enjoy time with the family doing something different each weekend.
Go on a pub crawl
We know you've missed socialising with your friends, but there are other benefits to arranging a night out. Businesses like your local pubs have struggled during this time, so you actually are helping them by enjoying a drink or two with your friends, and let's face it there's a lot to catch up on!
Book a staycation
If we have learnt anything from lockdown, it's that the UK is great, we have all pulled together to help each other, and we think that this should continue by booking a staycation within the UK. Britain has so many stunning coastal towns, cities, and countryside villages to enjoy a well-earned break.
Hit the gym
We hope you haven't cancelled your gym membership as the summer isn't over yet, hopefully, there's still plenty of time to hit the beach. You may have been over-snacking recently, but your local gym is looking forward to welcoming you back in to give you a feel-good work out.
Go shopping
Online shopping isn't quite the same, so which shops have you missed the most? Maybe you should consider visiting your local shops, as well as the larger high street retailers, on your first trip out after lockdown. We've been encouraging you to shop local during the pandemic, and this should continue after as well.
Book viewings at properties we like
If the coronavirus has interrupted your search for a new home, you can create a list of properties that you'd like to view when the lockdown is over. The spacious detached property boasts four double bedrooms, two en-suite shower rooms and a twenty-one-foot living room, in a sought after location in Burgess Hill. You can find properties for sale online then email our team at bhsales@hunters-group.co.uk to be the first to view.  If you have decided to sell your home, you can arrange for a property valuation when our branches reopen.
When this is all over we are looking forward to helping you sell your home, find a new home, let your property or find a rental that's right for you. To be contacted first please get in touch with our team who are currently working hard whilst staying safe at home.