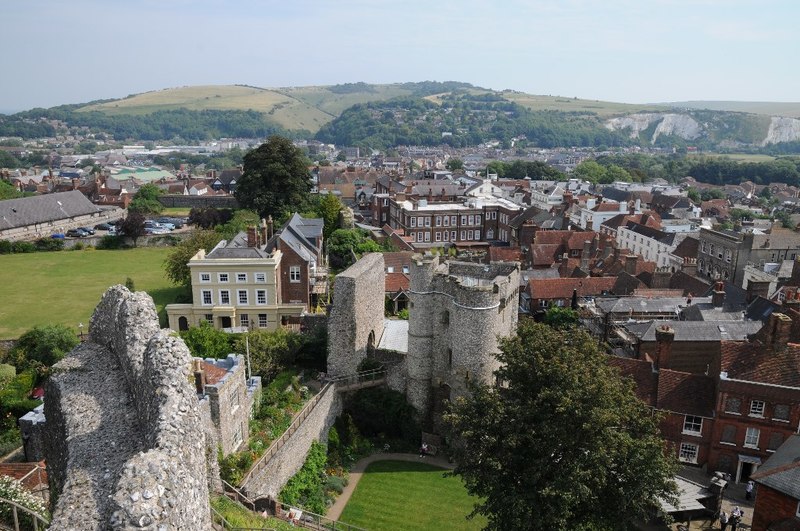 What we love about living in Lewes
For the past 20 years Hunters Estate Agents have been helping the people of Burgess Hill to buy, sell, let and rent their properties, and recently we have expanded to the nearby town of Lewes.
We've extended our unrivalled reputation and services to this East Sussex town steeped in history and tradition – just by wandering the medieval streets you'll see why we and so many people have fallen in love with Lewes.
A town for lovers
Whether you love history, books or even ale, Lewes has it all! Lewes Castle was built shortly after the Norman invasion and boasts spectacular views across Sussex. The town's history doesn't stop there; other medieval landmarks include the 15th Century house that Anne of Cleves gained in her divorce from Henry VIII, and the Priory Ruins.
Book lovers can indulge in any, or all, of the town's independently owned book shops. What better way to enjoy your favourite read than with a cup of coffee, surrounded by history and picturesque countryside? Lewes is also home to the oldest brewery in Sussex, Harvey's – you can even watch the horse and cart delivering beer and, of course, you'll need to sample it for yourself too!
Festivals and Events
November is a popular time for the residents of Lewes, every year the whole town celebrates Bonfire Night with firework displays and torch-bearing processions through its streets. In total, seven local Lewes Bonfire Societies organise their own celebrations, taking over the town and bringing it to light! Whether it's your first November here or you've been coming all of your life, wrap up warm and enjoy the impressive celebrations.
Once the skies have cleared and the last of the bonfires have gone out, Lewes is hosting a Vegan Festival, which is free to attend. Taking place just after World Vegan Day the festival will feature speakers, exhibitors, vegan-friendly businesses and a large range of vegan products and food.
If you're looking for something a little different, there's Lewes Pea Throwing Championships – it's as simple as it sounds! Contestants take it in turns to throw three peas down a lane, the current record is well over 40 metres.
Things to do
You can't visit Lewes without spending time in the Needlemakers, where Broad's candles were once made and where surgical needles were manufactured in WW1. Now you'll find a group of specialist shops and cafés here, a great place to spend the afternoon.
Other nearby tourist attractions include Lewes Castle, Plumpton Racecourse and Ditchling Beacon.
What our team have to say…
"I love Lewes, it's such a great town, full of really interesting property with so much history and charm. The community spirit is second to none and there is always something to do." – David Lee
"I would say that it's a really pretty village, ideal for a walk around the town, browsing in the shops and going for tea and cake somewhere." – Jessy Bines
Are you looking to move to Lewes? Call our team on 01273 089010 to tell us exactly what you're looking for; or, alternatively, if you have a property to sell or let, we will be happy to help you.