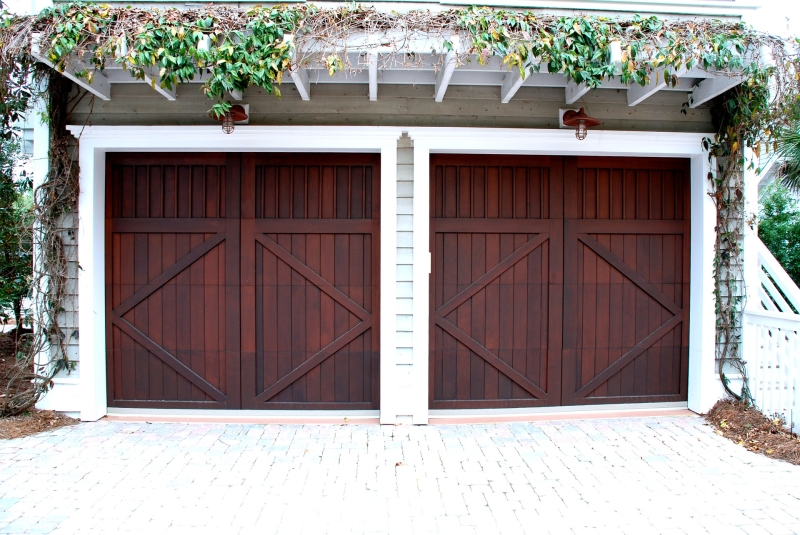 What do buyers really want in the southeast?
Thanks to research by the property portal Zoopla, we can now answer the question "What do homebuyers really want?" As one of the UK's most popular property websites, Zoopla recently analysed its data to reveal the most searched for terms on its site, by region. We take a look at what homebuyers in the southeast of England are really looking for.
Garage
Does it surprise you that a garage has topped the list of most searched for terms in the southeast? We have many buyers coming to us requesting that we find them a property with this feature, and often it's not because they'd like to park their car away, but because they are looking for valuable additional space. Garages are now being used as a place for storage, potential extensions, or even as a gym or workshop.
Detached
Detached properties were the UK's overall number one most searched for, and number two in our region. Detached houses are the goal of many house-hunters, as second-time buyers look to move into a bigger home, often one with a fourth bedroom. Our buyers also find that they get a certain level of privacy from a detached house, yet can still have a good relationship with their neighbours.
Parking
Investing in bricks and mortar doesn't end at your property, it now extends to your driveway or parking space, as buyers look for properties with dedicated parking. Is parking on your wish list? Frustrations can often arise due to the difficulty finding street parking near your home, especially in the last 20 years, as there now tends to be more than one car owner per household.  Therefore, you're probably not surprised by how many potential buyers are attracted to a home with parking.
Annexe
The current property market and cost of care homes has led to an increase in buyers looking for properties with an annexe to house grown-up children who are saving for a deposit on their own property, or for elderly grandparents. An annexe is a great and versatile addition to any home, and this search term sits at number four on our list.
Bungalow
'Bungalow' is perhaps the most surprising keyword on our list; however, this popular choice of property is no longer just for downsizers. We are seeing an increased number of spacious, renovated and extended bungalows coming to the market, which are ticking the boxes for many buyers.
Garden
The sun may not always shine in England, but recent research has proved that we are a nation of garden lovers. We spend on average just 21 hours a month in our gardens, yet this is number six on our list. In fact, the southeast pays an average premium of £31,768 for outdoor space, and if you look at the gardens of our properties we're not surprised. People are spending more time and money ensuring that their outdoor space is perfect for entertaining and appealing to buyers.
Cottage
Cottages come in all shapes and sizes, and whether you're searching for a traditional cottage with character or modern conversion, people continue to love this style of property.
Acres
Investors, developers, and ambitious homeowners are looking for acres to build on, not all planning applications are approved, so it's worth doing your research before you buy.
Freehold
Buyers are often put off by leasehold properties, leading them to search specifically for freehold properties. These buyers are looking for a home to own outright and we have a selection of both available on our website.
Period
Coming in at number ten is period properties. We may not see many period homes come to the market, but they are certainly very popular when they do. Buyers who are searching for this specific property feature know when they have found 'the one'.
Do you have a detached property with a garage and driveway? Your property could prove to be very popular if you were to put it on the market. Do you have a specific list of preferences when it comes to buying? Tell our team what you're looking for and we'll keep an eye on the market for you.