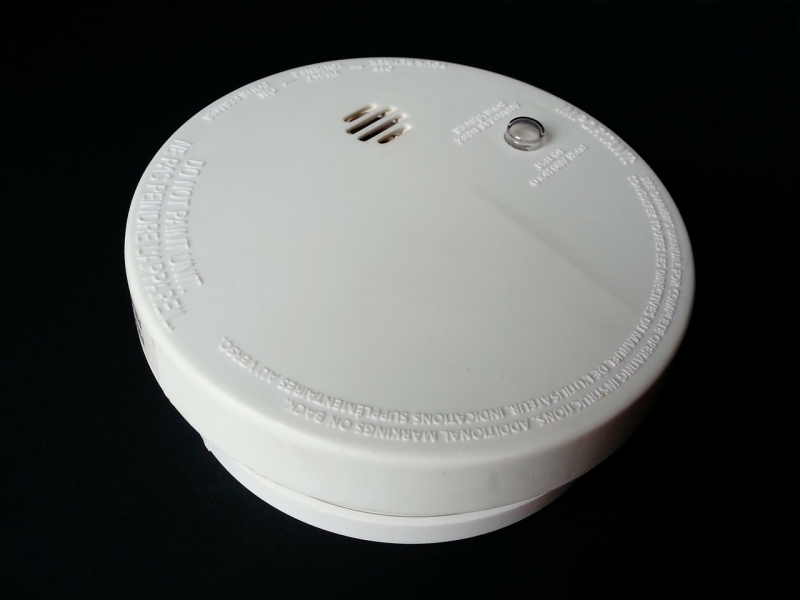 Top tips to keep you safe from house fires
Although the British weather is unpredictable, the warmer summer months can mean a higher risk of house fires. There are more than 37,000 household fires reported in the UK each year with a 10% increase in fire claims between spring 2019 and spring 2020.
As we all continue to adapt to life spending more time at home, many of us even working from home, it's more important than ever to ensure that you are taking extra care when it comes to house fires.
Here are our top tips to keep you and your family safe from house fires.
Cooking Outdoors
Being able to enjoy cooking and eating outdoors is something we all associate with summertime, and look forward to being with our friends and family. Before you light your barbecue, or fire up the pizza oven, take the necessary precautions to ensure the cooking area is safe. Be aware of overhanging branches and nearby fences, as well as cooking on a flat surface.
Barbecue Storage
Once you've finished cooking and you've enjoyed another sun-drenched dinner, the last thing you want to door is clean and clear away your barbecue, but to prevent a fire you should always extinguish your cooking area properly. It will take a while for the embers to cool down, then once they have, cleaning and storage should be your next job. Not only will it be safe, you'll also not have to deal with a dirty barbecue the next time you want to use it.
Outdoor Flames
Aside from cooking outdoors, many of us are enjoying the long summer evenings sitting next to a fire pit or creating an ambience with candles. Whilst these are both a lovely way to relax, they do come with some risks. Set any fires on stable surfaces and avoid using them during windy conditions.
Charging Devices
During the warmer days, you may find yourself working outdoors , meaning you have devices such as laptops and charges exposed to the sun. To avoid these electrical items from overheating, potentially causing a fire, keep them in the shade. Avoid being under any soft furnishings that could be flammable.
Reflective Décor
Many homeowners have been spending their time during lockdown updating their home and garden. Perhaps you have even transformed your outdoor space to an extended living area. Outdoor décor includes furniture, throws, lighting and accessories. However, some of these items can become a fire risk if excessive sunlight is shone onto reflective areas. Be careful where you position any mirrors and glass ornaments.
Smoke Alarms
When was the last time you tested the smoke alarms in your home? You should be regularly testing each alarm to ensure that they are working correctly. If you're unsure which alarms you need, and where they should go, you can get them installed in your homes for free by booking a Safe and Well visit.
Educate Children
Are your children aware of the risks of playing with fire? Education is the key to ensure they understand the basics of fire safety and what to do in the event of a fire.
Follow our top tips to stay safe this summer. if you are thinking of moving home and would like to know just how much your home is worth call our team on 01444 254400