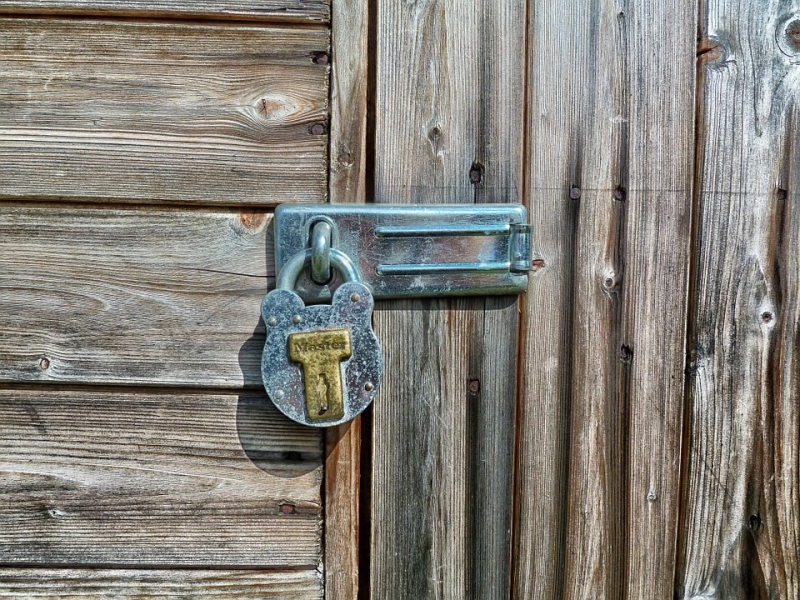 Tips to help keep your garden safe this summer
If we asked you if your property is insured, you'd probably think that was a silly question. Of course it is. But what about your garden? Research from Money Supermarket has revealed that many homeowners' insurance doesn't actually cover items stored outside.
The average British garden contains £1,270 worth of valuable items, yet not everyone is covered by their current home insurance. Now that we've mentioned it, do you know if your outdoor furniture and accessories are included in your insurance policy? While you take a look, here are some top tips to help keep your garden and sheds safe this summer.
Lock it away
If your valuables have been taken from a shed or outbuilding your insurance provider will ask you if they were locked and request that you provide proof of forced entry. You may feel that having a lock on your garden gate is enough but to be completely secure lock up any sheds and outbuildings after each time you use them.
Keep it secure
There are several ways to keep your garden secure aside from fitting locks to your gates. Security cameras are obviously the best deterrent for anyone trying to gain access to your garden, but if you're looking for something a little cheaper you can choose to add sensor-activated lighting or plant bushes and shrubs along your borders to deter any unwanted visitors.
Be careful with bikes
The most valuable items stored outside are often bikes. Your insurer may stipulate that you must chain your bike up inside a locked shed, check this before you decide how it will be stored each night – sometimes just locking it to itself is not enough. Thieves can be opportunistic so if they see where your bike is kept overnight they will do what they need to to take it. Keep it safe, keep it hidden.
Know your policy
As we've mentioned a few times, homeowners may be surprised by what their home insurance actually covers when it comes to their outdoor items. Policies vary depending on your provider and policy type, read over your policy and secure your garden items accordingly.
Be cautious
During the summer months you are likely to use your bike more, perhaps to travel to work or for a family bike ride; and to use your barbecue more, for entertaining or just at tea time. If you use social media to share moments like these be aware of who you are letting know about what expensive items you have lying around your garden, garage or shed. Not everyone is honest; although you may think it's an innocent photo, you could be unknowingly putting your belongings at risk of being stolen.
The home insurance market is very competitive; if you're not happy with your current policy you may be able to get better and cheaper cover elsewhere.
If you have a property to sell or let in Burgess Hill, contact David on 01444 254400 for a free market-led valuation.