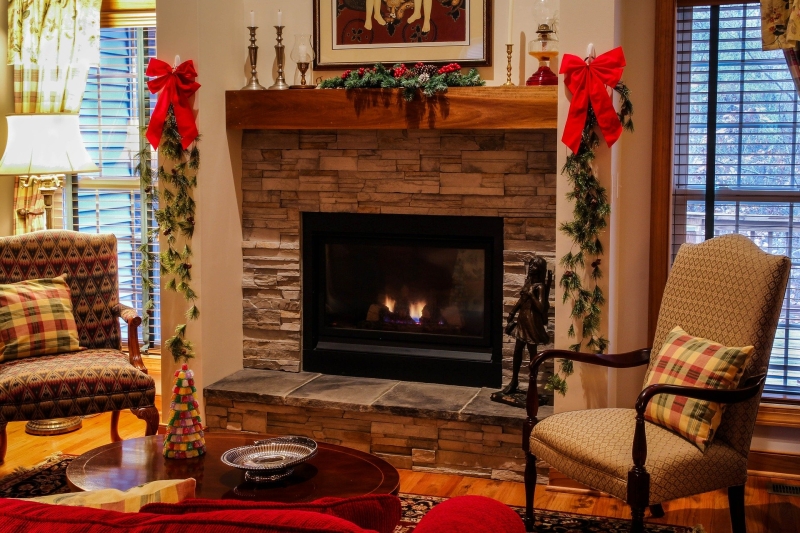 Six tips for selling during the festive season
The Christmas TV adverts have started, the shops are stocking mince pies and the kids are asking, "How long until Santa comes?" Although we're excited to immerse ourselves in the Christmas spirit, there are a few things that you need to remember if you're selling during the festive season.
Tone down the décor
We probably don't need to tell you that too many Christmas decorations can be distracting for potential buyers. We don't want to sound like Scrooge but Christmas decorations can hide features in your home that buyers are looking for – a statement fireplace, high ceilings, or a spacious living room. You want buyers to imagine their own furniture in each room, and for them to do this they need not to be overwhelmed by your decorations.
Turn up the lights
The days are dark and the nights are even darker, which is why lighting is so important at this time of the year – and we don't mean excessive fairy lights! Your front entrance should be clear and well-lit to help create the right first impression. Once they're through the door the lights in your hallways and rooms should be turned on as well as showing off any exterior lighting in your garden that you may have.
Turn on the heating
There's nothing worse than walking into a cold house, or even a cold room. You may not use the heating throughout the whole house but for viewings try to make sure each room is warm and welcoming.  If you have a multi fuel stove, try and organise for it to be lit.  How cosy would it be for potential buyers to walk into a room with a roaring fire? They may never want to leave.
Be flexible
It's a busy time of the year, with Christmas parties and endless shopping as well the strains of daily life.   We know it can often be tricky to organise your time to fit in a viewing or two, but putting in the extra effort could clinch the sale as failing to meet a viewing request could send your buyers into the arms of another property.  Rest assured, your property is in safe hands with our agents and allowing them to take viewings whilst you're at work or busy in the evenings or weekends means that we can show more potential buyers your home.
Be patient
We don't just want to find you a buyer, we want to find you the right buyer. There are typically more serious buyers searching this time of year – not everyone has a choice when they move, a family may be relocating or someone may have just recently sold. Be patient, you may receive fewer viewings but they will probably with those more serious about buying.
Be prepared
By being prepared you can avoid any unnecessary delays in your sale. Make sure that you have decided which solicitor you will be using and gather together paperwork such as building regulations, fixtures and fittings list, and the energy performance certificate, which is a legal requirement.
If you've decided to take advantage of the extra exposure available during the winter, contact our team to book a FREE valuation. Call David on 01444 254400.