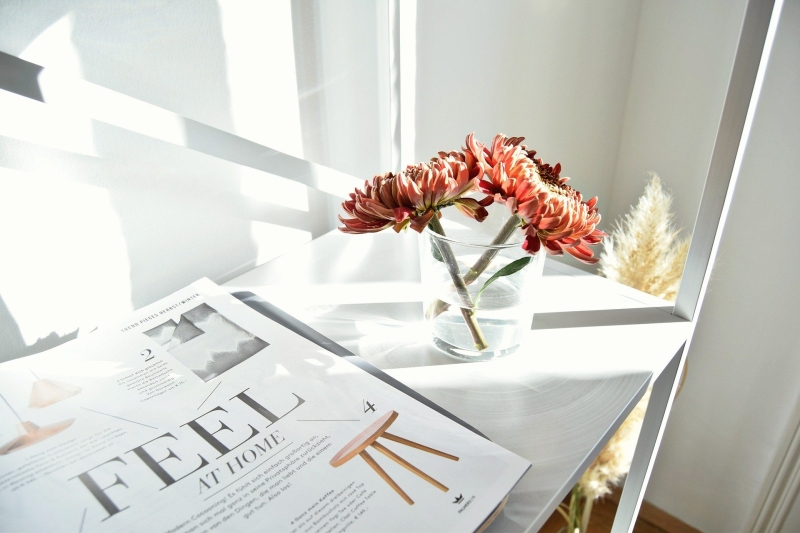 Seven ways to freshen up your home this summer
It's not quite the summer that we're used to but that shouldn't stop you from creating a space that oozes style. There's so much to consider, from colours to textures, to finishing touches. Take your time and enjoy making these changes to your home.
The warm weather calls for cooler rooms and brighter interiors. Whether you're selling your home, or just fancy making a few changes here are some key ways to freshen up your home this summer.
Lighting – There are so many options to light up your home, both inside and out. Garden lighting is a huge trend with solar lights, rope lights, lanterns, string lights and many more.
Flowers – Brighten up your home and garden with Sunflowers, Hibiscus and Marigolds. If you're not particularly green-fingered you can choose from a wide selection of artificial plants and trees to add style to your space.
Mirrors – Hallways, bathrooms and bedrooms are the most common places to hang a mirror, they can help open up and create the illusion of more space in a room, or simply finish off dressing a mantel place.
Colours – Some of the most popular colours to use this summer are vibrant green, peachy pink, bright red, soft blue, melon, pewter and blush. Painting a room is the best way to freshen up a space that doesn't break the bank.
Candles – From poolside mojitos to lazy afternoons on the beach, indoor and outdoor candles can transport you to your favourite holiday destination. If your home is up for sale try to use subtle scents allowing a potential buyer to focus on the features that matter.
Furniture – Make use of your outdoor space with a new patio set or lounge furniture. From sunbathing to getting prepared to be able to entertain again, you can create a space that best suits your style.
Accessories – Rugs, cushions, throws and summer-themed accessories add colour and style to your home, both indoors and out. Discount shops online allow you to transform a whole room at minimal cost.
DIY – There are many jobs that you can do yourself that will freshen up your home, such as painting your garden fence, decluttering each room or power washing patio and paths. You can find creative projects online to keep you and the family entertained during an afternoon at home.
Embrace the sunshine and all that summertime brings in your home to help boost your mood and sale. For a free market-led valuation contact our team at bh@hunters-group.co.uk