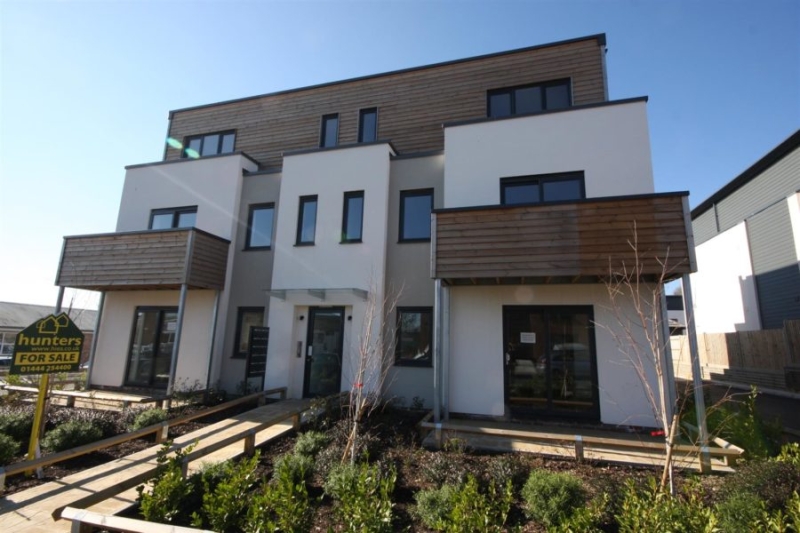 Seven ideas for creating the perfect balcony garden
Burgess Hill is home to several new-build developments offering apartment living to young professionals and investors. They often come with a balcony, yet many owners haven't made the most of this space. Hopefully, we can inspire you.
Apartment living doesn't always mean that you're giving up having a garden. Balcony gardens can become beautiful and calming outdoor spaces if they're done properly. Whether you're buying or selling, here are some tips on how to impress your guests or potential buyers with the perfect balcony garden.
Outdoor living
Balconies are a great extension of your living space, and should be considered as such.  Just as you would with your apartment's interior, consider creating zones giving you a space to eat, a place to relax, etc. With great creativity, you can create something truly magical in even the tiniest of spaces.
Seasonal
As you are well aware, the British weather can often mean we don't use our outdoor space as much as we'd like.  Before you start designing your outdoor living area, think about your furniture and furnishings should it become windy. Identify where gets the most sun and consider a sheltered area if you would like to use it all year round.
Scents
Scented plants are a great addition to a balcony garden, some fragrant flowers to use are Lavender, Honeysuckle, Witch Hazel, and Roses.  The aromas as you walk outside will lift your mood but also add to the overall atmosphere you have created in your outdoor space.  It's not only the scents that will bring you pleasure but the blooms of colour, which will brighten even the most miserable of days.
Privacy
Balconies are often overlooked but that doesn't mean you can't enjoy some privacy by using trellis to conceal your space. It's easy to install and the slats still allow light in. Your scented bright flowers will ensure the space is colourful and smelling fresh.
Illusions
Most balconies are quite small in size but that doesn't matter if you use our handy tricks! By using mirrors you can maximise your space and allow light to bounce into any dark corners. This trick can also be inexpensive – look out for mirrors in homeware stores and charity shops and get crafty by upcycling.
Food lovers
Food lovers don't need to miss out on growing their favourite herbs and vegetables. You can transform your balcony into a mini allotment by hanging herb planters and using sheltered areas to grow your vegetables. Being up high also means your produce will be concealed from any unwanted pests.
Think logistics
Before you start adding your favourite plants and ordering your new furniture, you'll need to think about the logistics of how you'll water and care for them. How much space will they take up when they grow? Will the furniture fit in the space? Can it be covered during the winter months? Also, are there any restrictions on your lease preventing you from undertaking some of your plans? We don't want to be the party pooper but you will have to think about all of these things before you buy anything.
We have a selection of properties available to rent or buy with balconies, maybe after reading this, you'll look at them a little differently? To book viewings please call our team on 01444 254400 – to get your home on the market, ask for David and he will arrange a FREE valuation of your property.