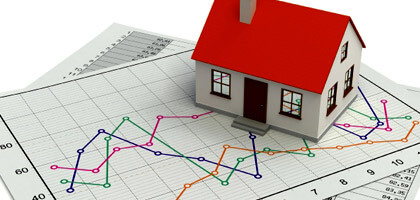 November 2015 Market Report
The Halifax bank has hit the headlines this month, announcing that among their customers, house prices have risen a whopping 9.7% this year, with 4.4% more transactions than the previous quarter. This might look like a healthy sign and there is certainly activity in the market, but there are stresses and strains that may be waiting around the corner.
We know that some 220,000 new homes have to be built each year for the next fifteen years if current demand is to be accommodated. Only half that amount is actually being delivered although it could be argued that our insistence on building with traditional bricks and mortar, unlike anywhere else in the world, is not helping. It currently takes about 20 weeks to build a house, whereas new construction methods can mean a house can actually be built in a day if the appetite is there. 
High demand against a 4% drop in supply, or 10% drop in London this year, inevitably means that prices will continue to rise – almost to breaking point. High prices prompt higher rents from investors expecting a good return on investment (typically 5-8% pa but sometimes much more). This in turn is actually shifting the social landscape with possible long terms implications. This is because would-be first time buyers in their 20'€™s and 30'€™s are living at home or sharing longer than ever, before they can buy, or now even rent, a home of their own in which to bring up a family. This is a shame as, according to a survey by Your Move Reeds Rains, 93% of renters would like to buy, but only 6% expect to be able to do so in the next twelve 12 months. 
However the rental market could force a shift over the next five years as the government phases out all tax relief on mortgage interest on investment property. In fact, by 2020 it is estimated that if your mortgage interest equates to at least 75% of your rental income then you actually stand to make a loss! So are the days of the buy-to-let investor nearly over and could this eventually make lower level property more affordable without investors adding to first time buyer demand?
Interest rates now look certain to remain at their long term historic low for at least another year, if not beyond. In fact there are now more long term (10 year) fixed rate mortgages on offer than ever before. The average two year fixed rate is around 2.9%, but do bear in mind that nowadays many lenders make their money from high arrangement fees so do factor this in if you'€™re thinking of buying, or switching lenders.
HM Land Registry tells us that house prices are up 1% on last month and 5.3% on last year with the average property standing at £186,553. Rightmove on the other hand suggests that the average asking price of properties coming to market are 0.6% up on the month and 4.9% up on the year at £269,549. They have also reported a 4.9% rise in first time buyer enquiries but with a fall of 8% of suitable first time buyer properties entering the market.
 
So it'€™s a mixed picture and fascinating to see how things will unfold. If you'€™re considering a move, this might not be a bad time and if you can'€™t find a suitable property, do speak to one of our agents as we often have knowledge of properties about to come onto the market before they actually hit the portals.