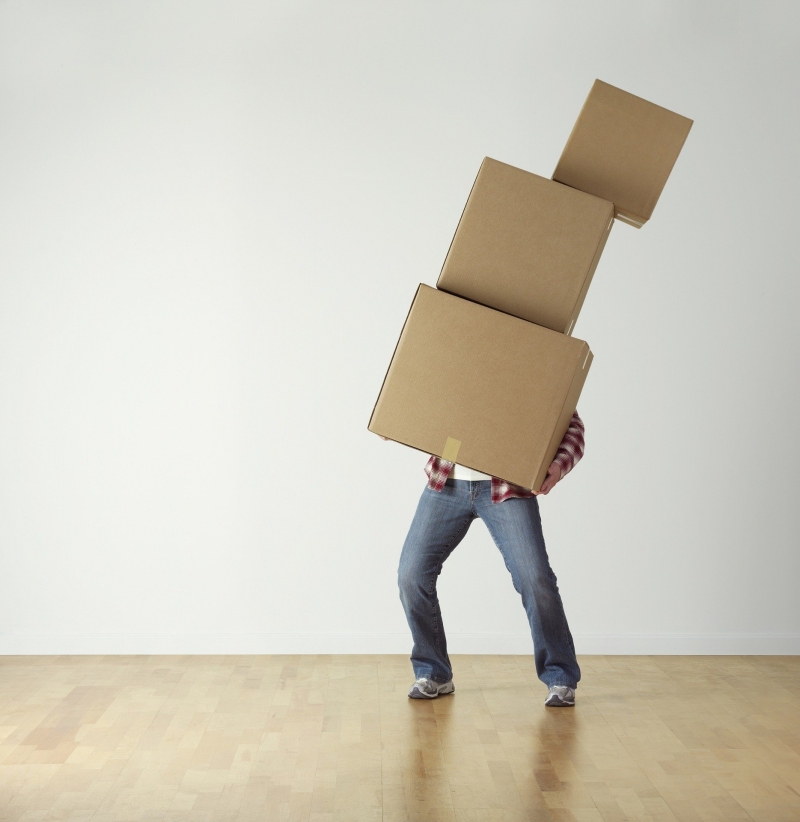 Moving day myths – busted!
Congratulations, you've bought your new home! As you probably already know, moving can be stressful. Now you've done the hard part of finding and buying a home, the next step is packing up and making that move.
Whether you're moving from a rental, your parents' house, or your old home you've probably already realised just how much 'stuff' you've got! Before you get overwhelmed by the actual move, we're here to bust some myths about moving.
You can do it alone
Have you been deciding whether to use a removal firm or go it alone? You may think that you can simply hire a van and it will all run smoothly, but moving by yourself is a lot more complicated than you think. We're not saying that you should always use a local company, but definitely don't try it on your own. Call in some favours, ask friends and family members to give up some time to help you on the day. Hiring a van is relatively cheap and easy, but extra cars and carriers will definitely come in handy.
If you opt to leave the moving with to a removals firm they will literally take care of everything. You may not even have to take time off work, avoiding a loss of earnings – and remember, they're the experts, so will be able to transport the entire contents of your home safely and efficiently.  They will also do the heavy lifting and put your furniture where you need it, and at the end of a tiring day you will be very grateful for their service.  There are many local firms that are relatively inexpensive – check Facebook for recommendations, or contact the larger companies to see what kind of service they can offer you.
Packing won't take that long
Trust us when we say you'll want to start packing as early as possible. Spare rooms, attics, garages and sheds are all waiting to be cleared out and packed away, let alone the rest of your home that you use every day.
Start by making lists, labelling boxes and packing items that you don't regularly use. It's a great idea to take pictures of your electrical items to see where each wire goes to make reassembling at the other end a lot easier.
Don't forget to pack your essentials last, even making a 'First Night Box' containing everything you need on that first day in your home – a kettle, mug, phone charger and maybe even a local takeaway menu.
Some removal companies offer a packing service, especially if your belongings are travelling a distance. It's worth checking with them before you pack, as they will often require you to use their boxes and you may be giving yourself extra and unnecessary work.
Friday is the best day to move
Although you may think that moving on a Friday is the only option, giving you the weekend to complete your move, it's worth considering moving on a Tuesday – you'll minimise the risk of transferring funds too late, removal companies have more availability and cheaper prices, and it won't get in the way of your weekend plans, especially if you have children who have hobbies they enjoy at the weekend.
Ultimately, the best day is the day that suits you and your life, so before you assume that you should move on a Friday, have a think about which day is actually easiest for you.
You can wait to register for council tax
This myth could actually get you in a lot of trouble if believed. We all like to save some money, particularly after a move, but putting off registering with your local council is fraud. Once you move in, be sure to register immediately for council tax as well as your television licence and utility bills. Having everything set up will allow you to settle straight into your new home.
If you are looking to sell your property in mid-Sussex, call David on 01444 254400 for a free market-led valuation.