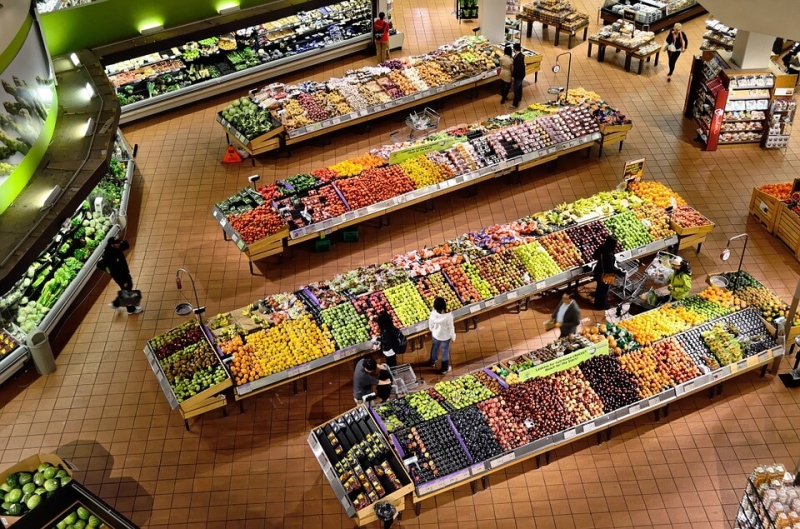 How living close to a supermarket can increase the value of your home
When looking to buy a property we make many decisions based on where and how we want to live.  Schools, amenities, the community, and event landscape can play a huge part in our decision regarding location, all of which can also impact on the value of the property.  But what you may not have considered is the 'Waitrose effect'.
What is the Waitrose effect?
It is not a new phenomenon; in fact, as early as 2013 the term was being bandied about in the press.  The Waitrose effect is simply the positive influence the opening of a Waitrose can have on property prices in the area. We have two Waitrose in the area, one in Burgess Hill and the other in Haywards Heath.  Horsham also has a John Lewis that is said to have a similar impact on property prices.
Past research has proved the Waitrose theory time and time again, but does it still exist?
According to Lloyds Bank, who conducted the latest research on the topic, yes, it does. Although Waitrose came out on top, the 'effect' is not restricted to this brand alone.  Convenience is a major priority for homebuyers, who in this era of instant gratification want the ability to grab what they need when they need it.
"With homes in areas close to major supermarkets commanding a premium of £22,000, the convenience of doing weekly shopping within easy reach may well be a pull for many home buyers looking for good access to local amenities," said Andy Mason, Lloyds Bank Mortgages Director.
Lloyds' research does confirm that the more premium supermarket brands, such as Waitrose and M&S, can significantly boost a property's value over the more budget chains, but by how much)?
Waitrose: £36,480
Marks & Spencer: £29,992
Sainsbury's: £26,081
Iceland: £22,767
Tesco: £21,344
Co-Op: £20,687
Morrisons: £10,504
Lidl: £6,416
Asda: £4,117
(According to the Lloyds Bank survey)
What these figures also show is a change in perception regarding one of these budget brands, and that's Lidl.  Over the years, Lidl has been working hard to emphasise the quality of their produce through a series of campaigns, including 'Big on Quality, Lidl on Price' – and it seems to be paying off.
In 2014, having a Lidl close to your property had a negative impact, with property prices on average £4,700 lower than other local areas.  The latest research shows the rapid growth that has occurred in Lidl neighbourhoods, as today house prices are now £6,400 higher on average.
Buyers are looking for so much more than just a property; this research confirms it is also about what the community can offer them, and the lifestyle they can expect.  Every buyer's needs and wants are different, but when we market your property we want to highlight all the benefits of your home, not just its features.
If you would like advice on how to attract buyers to your home for sale, contact a member of our sales team on 01444 254400.