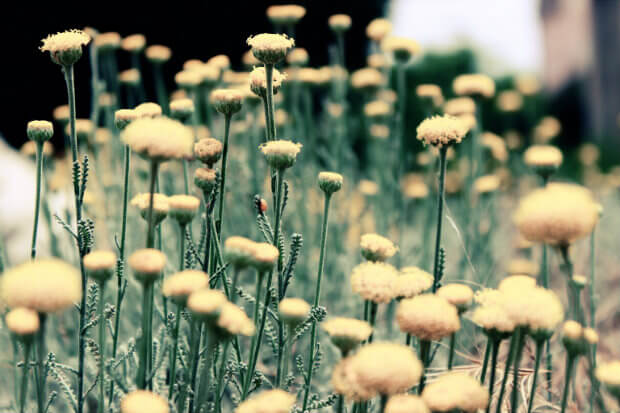 Let your garden sell your home this spring
The wild weather we have had over the last few months has probably not been kind to your garden. Unless you are an avid gardener then, like most of us, your flowerbeds will be looking neglected. When selling your home, your garden has a job to do; it can make your potential buyers fall in love with your home, and even be the deciding factor convincing them to make an offer.
So how can you turn your winter-damaged garden into one that can help sell your home? We asked Nicky Roeber, online horticultural expert at Wyevale Garden Centres, to share some of his top tips.
What plants will be in bloom this time of year?
Winter-flowering pansies flower in the autumn, and then start flowering again as the days lengthen in late winter, blooming almost continuously throughout the spring and well into the summer. They're a firm favourite with gardeners across the country, and for very good reason: they add colour to any garden, windowsill, or balcony, no matter how dreary the weather gets. Fill containers and window boxes with these hardy and vibrant flowers, and they're sure to make you smile every time you look out the window.
When most people think of winter gardening, they think of evergreens. One of my favourites is the statuesque mahonia, an evergreen shrub that features bold, rich green leaves. In mid-winter, each stem is topped with sprays of delicately scented sunshine-yellow flowers. This will create a head-turning effect in your garden all year round.
What can you do to your lawn to keep it looking green, especially with all the weather we have been having?
Grass is vulnerable when it's wet or frosty, so one of the best things you can do to keep your lawn as healthy as possible during the transition into spring is to keep off it altogether, if practical.
Grass will continue to grow while the temperature is above 5°C so, during mild winters like this one, it will still need mowing. However, you should set your lawnmower a few centimetres higher than in the summer, as grass is vulnerable to drought during heavy rains if kept too short. You should also avoid mowing if the ground is wet or frosts are forecast.
What are your tips for maintaining your garden ready for spring?
After suffering the brunt of the winter weather, your garden is likely to require some TLC to get it back to its best. Start by clearing your lawn and beds of any debris that has accumulated over the past few months.
For the best results, it's also important to turn your soil over, remove any weed roots you find, and freshen it up by mixing in some compost. This will give your new plants the nutrients they need to thrive.
When it comes to sprucing up your garden to help sell your home, keep in mind that the little things can make a big impression on potential buyers. Giving your shed and fences a fresh lick of paint and power-washing your patio will show viewers you're a conscientious homeowner, and reassure them about the property's condition.
Bring out the best of your garden with some containers full of seasonal flowers. Even if you don't consider yourself very green-fingered, you can pick up a pre-made window basket or pot of flowers in full bloom — all you have to do is water them when the soil becomes dry to the touch. Arrange them artfully around your patio and they'll instantly make your garden look much more presentable.
For more advice on presenting your home for potential buyers, contact our team at Hunters on 01444 254400.