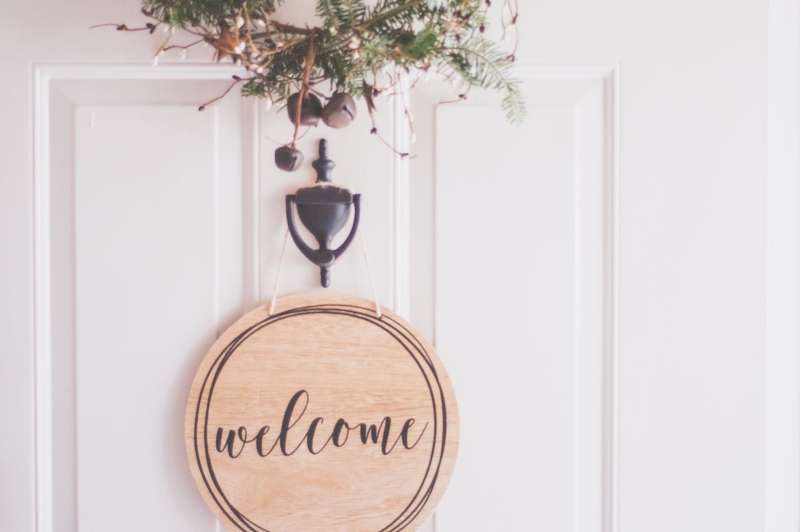 Keeping up with Kerb Appeal
The importance of a home being attractive from the outside, otherwise known as 'kerb appeal', can often get forgotten. Whether you're keeping up with the Jones' or trying to sell, it's always a good idea to maintain the kerb appeal of your property. Not only can ignoring the front of your house affect its overall appearance, it can also lead to further costly problems.
Here are seven simple steps to ensure that your home is always looking its best, especially if you have potential buyers popping by.
The Entrance
It doesn't matter if you've got a path or a porch, a driveway or just a doorstep, your home's entrance must be kept clean and clear. We don't have to tell you that first impressions count, but it's also about making the best of what you've got.
The Door
Your front door isn't just a door, it's the face of your home. Most of us will admit that our front door needs a little love, so to help give your visitors a warm welcome give your door a clean or a lick of paint. This also applies to your garage door and/or gate.
The Lighting
As any millennial will tell you, lighting is everything! You may not be about to Instagram your home but you will want to make it Instagram-worthy! A well-lit entrance not only shows off your home at its best but also prevents any potential buyers from fumbling their way to your front door.
The Plants
To instantly transform your front porch or garden, consider adding some plants. Colourful plants can brighten up the dullest of doorways and carefully selected planters add beautiful scents to your entrance.
The Path
Over time your path or driveway can get very dirty, but it's not until you give it a good clean that you realise how bad it actually was. By using a power washer you can make any surface look brand new!
The Repairs
It's easy to put off those little odd jobs, but if you're trying to impress potential buyers you need to make all those repairs. The broken gate or dodgy fencing might be normal to you but we can assure you they won't go unnoticed.
The Windows
If your windows are looking worse for wear potential buyers may wonder what else is wrong with the house. You may want to consider replacing them, or perhaps a good clean will give them a new lease of life.
Start each viewing on the right foot by impressing potential buyers with your home's kerb appeal. Once you're ready to sell, give our team a call and we will be happy to offer you a free property appraisal with no obligations.