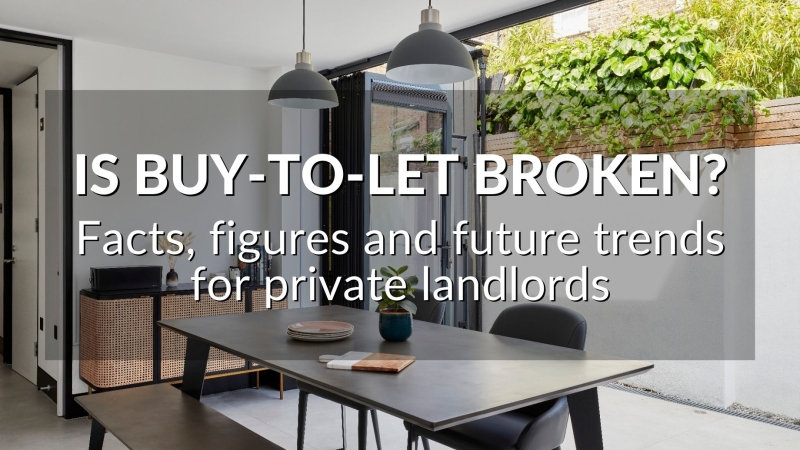 IS BUY-TO-LET BROKEN? FACTS, FIGURES AND FUTURE TRENDS FOR PRIVATE LANDLORDS
There's no denying that buy-to-let isn't the same as 10 or 15 years ago.
Changes in lending criteria mean landlords have to put in more of their own money; changes in tax policy have affected initial yields; changes in lettings legislation have changed what it is to own a rental property.
As the private rental sector has moved away from short-term profits, corporate investment in buy-to-let is on the rise, with major institutions attracted by its long-term prospects for growth and income.
But is the future only for the big boys? Or is there a place for small, independent landlords to have a thriving and profitable business? Our blog this week looks at the factors affecting the market today and tomorrow, so you can choose whether buy-to-let is for you.
ARE LANDLORDS PANIC-SELLING?
While we've seen some landlords selling up, it's generally those focused or reliant on the monthly rent from their buy-to-lets as a main source of income.
The most successful landlords have always taken a long-term view over their investments. As such, they're keeping hold of their rental homes and even expanding their portfolios. Capital growth is their priority, and they take care to ensure their buy-to-lets are well managed to stay ahead of the market and attract the highest quality tenants.
The bigger story is how corporates are entering the market. John Lewis intends to build 10,000 rental homes over the next ten years, while Lloyds Banking Group has announced plans for 50,000 buy-to-lets by 2030 and predicts increasing demand over the next five years.
In the words of accountancy firm Blick Rothenberg, "everyone wants to become a landlord".
NO ROOM FOR AMATEURS ANYMORE
Most of our landlords (and doubtless most others) are conscientious people. They're true professionals who care about their property and tenants.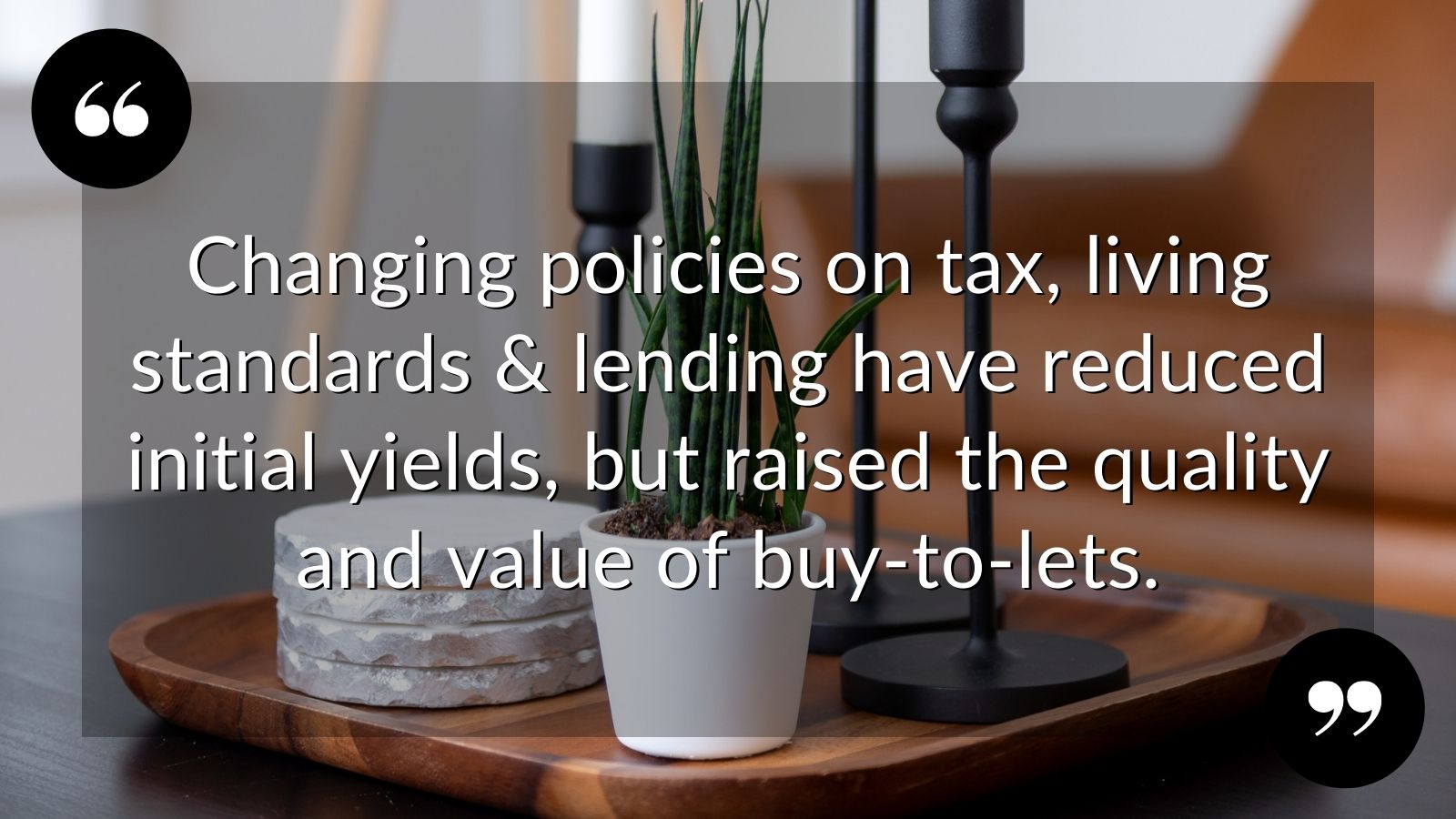 However, it's good to remember that, until relatively recently, the system was thoroughly exploited by a particular type who used lending rules, tax breaks and lax legislation to provide sub-standard rental homes for short-term gains at the expense of tenants.
Please don't try this at home, but their unsavoury formula included:
buying the lowest-quality property in a high-demand area
filling it to the brim with as many tenants as possible
supplying the cheapest specification and appliances
carrying out only basic repairs and only after countless reminders (if at all)
never investing in upgrades or improvements
Gradual changes in allowable expenses, loan-to-value ratios and standards for habitable homes have made that business far less viable and forced those landlords to either up their game or leave the table.
So, while the landscape has undoubtedly changed, buying to let is still a sound prospect for landlords with long-term investment strategies.

THE HOUSING SHORTAGE ISN'T GOING ANYWHERE
Rental homes are in short supply, and there's no sign of that changing anytime soon.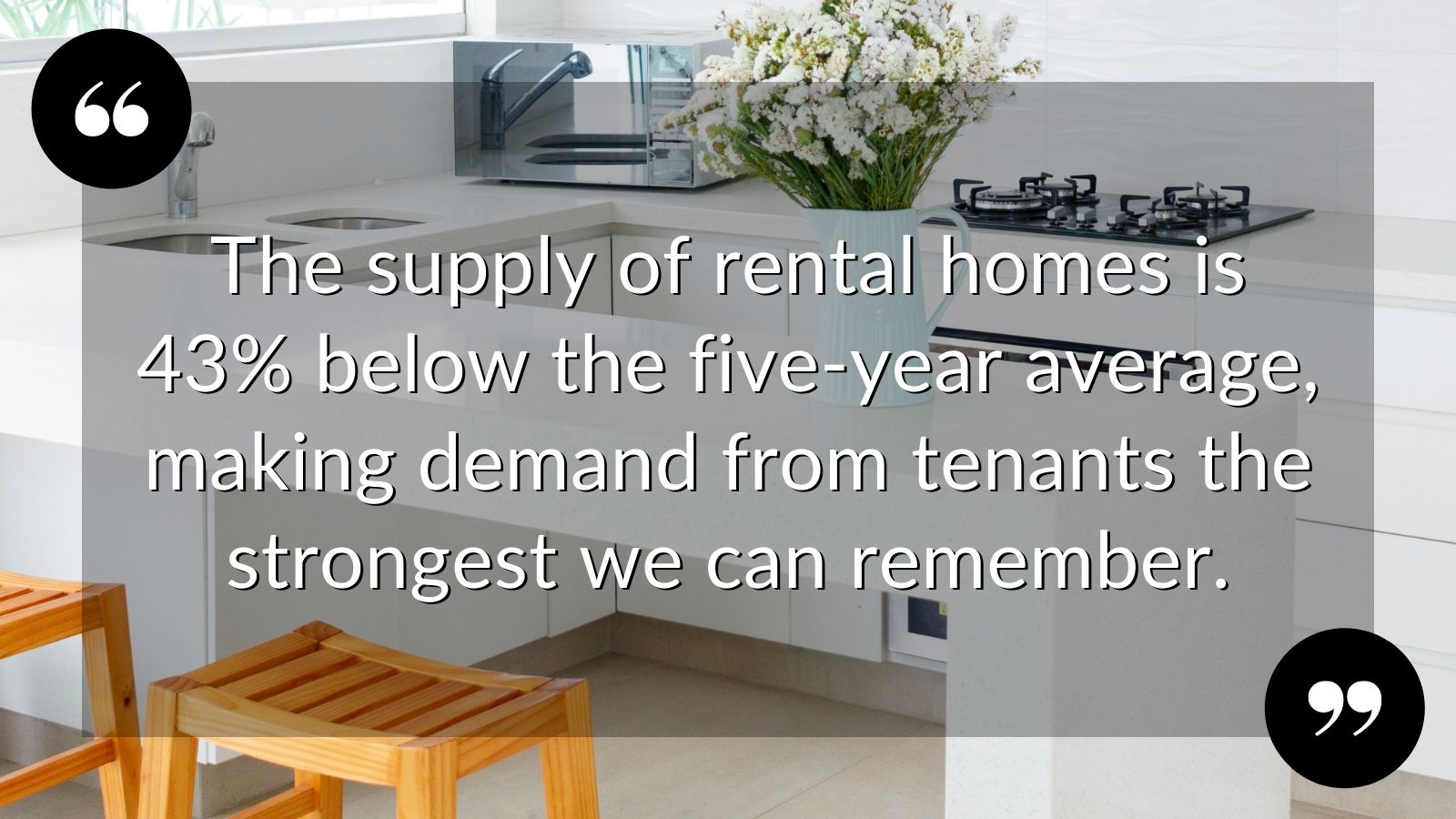 The shortage is not only underpinning rents and property values; it's ensuring that landlords with high-quality buy-to-lets attract the very best tenants and keep them for years.
Just look at the numbers:
– Average rents are up 8% on 2021.

– Property prices rose 10% between March 2021 and March 2022.

– According to Zoopla, the supply of rental homes is 43% down on the five-year average.

– Tenant demand is the strongest we can remember.
– Tenancies last longer than ever, creating fewer void periods and more stability.
So landlords and their rental homes are constantly and urgently required, and the market looks set to stay that way for a long while yet.
WHAT ABOUT THE COSTS OF UPGRADING ENERGY PERFORMANCE?
There was a fair degree of fuss when the Government announced its vision for energy-efficient rental homes in February. But in truth, the proposals are no stronger than the shortlisting criteria of many tenants.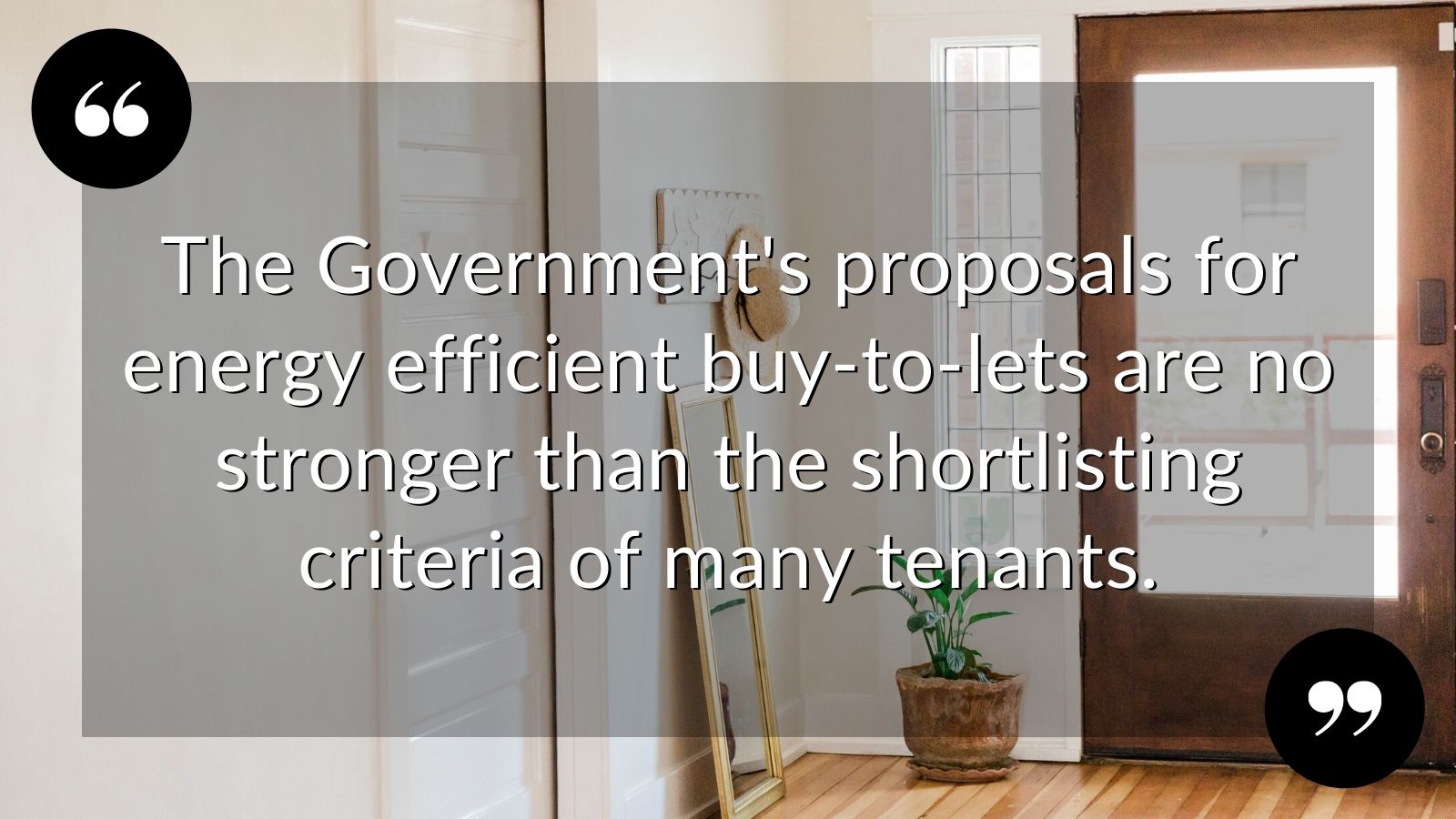 Nonetheless, there are a few things worth remembering about the Decent Homes standards:

– The government has admitted to not including the most vulnerable households in their report, so the targets may well change.
– We don't know yet if Government grants may be available like the Green Homes Grant will be available, or financing schemes that allow landlords to spread all or part of the cost over a few years.

– Improving an EPC rating isn't necessarily expensive – some landlords have seen their ratings go up simply by switching to energy-efficient lightbulbs or sealing drafts.
– The estimated expenditure to get the average rental home to Grade C is £4,700, which should easily be covered over 10-15 years of income-producing ownership, increasing rents and the associated capital growth.
– With some of the least energy-efficient homes in Europe, UK standards are long overdue for an overhaul.  Better homes are better for everyone, and improved energy performance will help to protect the value of your buy-to-let whenever you come to refinance or sell.
ARE THERE BUY-TO-LET STRATEGIES WITH HIGHER YIELDS?
While huge 10%+ initial yields from single lets are mostly behind us, it doesn't mean buy-to-let isn't profitable or that higher yields aren't possible.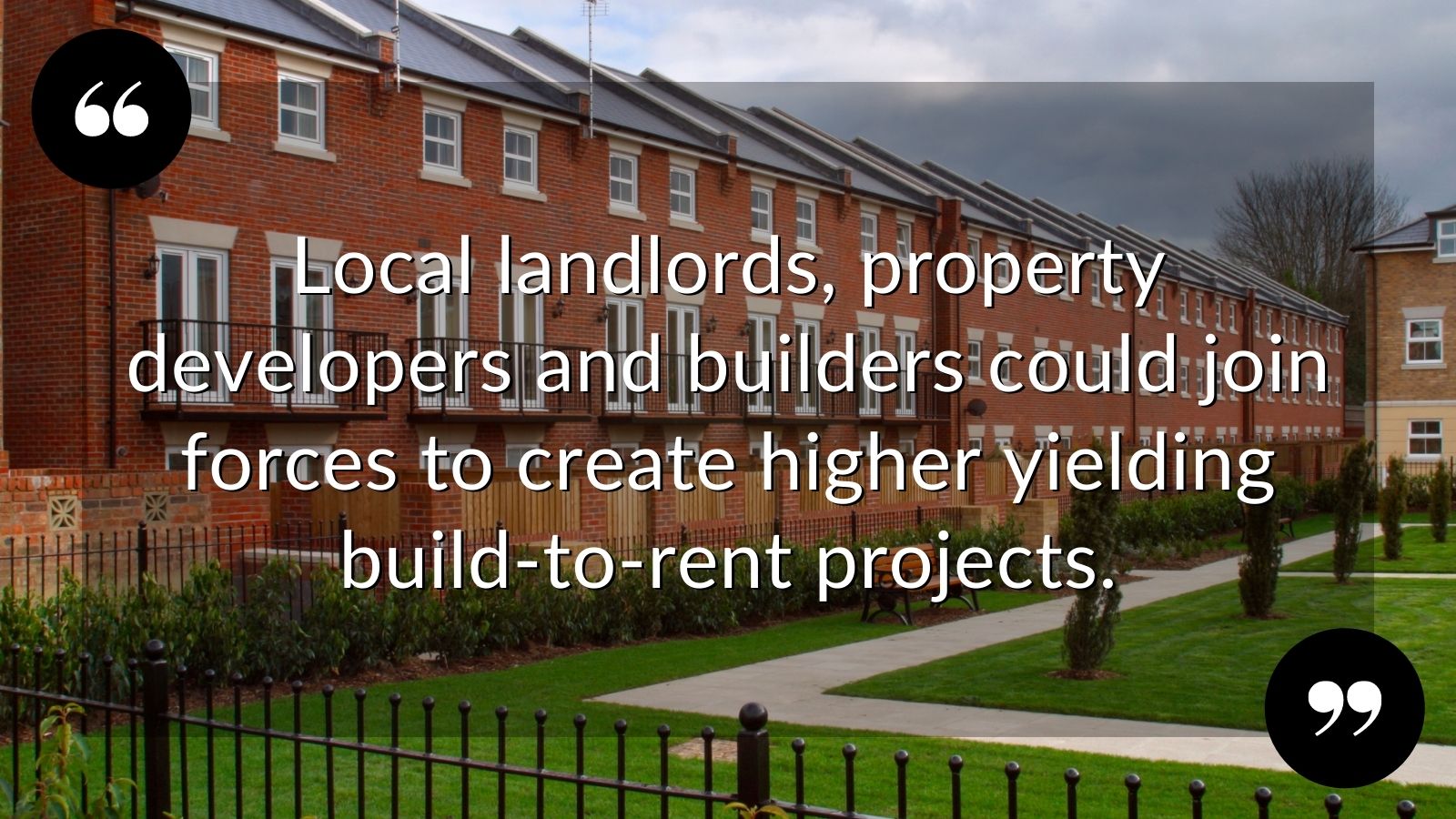 – Target high earning professionals
Use the tips in our recent blog  to upgrade your buy-to-let to get the highest possible rent. Busy and successful people will happily pay more rent for a stylish and high-quality specification.
– Explore multi-lets/HMOs
You could double or triple the monthly income of your property if it can take five or more unrelated people living in it, each on a separate tenancy. Remember that you'll need a license from the local authority, and there are stricter fire-safety regulations along with extra management.
– Consider building to rent
Corporate organisations are making a big move into build-to-rent, but there's nothing to stop independent landlords from partnering with local building contractors and property developers to pool their expertise on higher-yielding projects.
– Invest in less popular property
People's dream homes to buy tend to be either period properties or brand new ones. However, some of the highest-yielding buy-to-lets are homes built in the 1980s, 1990s and early 2000s because of the rent they achieve against lower purchase prices.
There are many buy-to-let models and plenty of opportunities for a healthy business. With some creative thinking and openness to new ideas, the rewards can be significant for landlords and tenants alike.
What's your next step?
Property has proven itself time and time again as one of the safest investment strategies. People will always need a home, and, whatever happens in the market, your buy-to-let cannot disappear overnight. There's a reason for the phrase: "as safe as houses".

Whether you're an experienced landlord or looking to buy your very first rental property in Burgess Hill, we'd love to help you make the most out of buying to let. Give us a call on 01444 254 400 or email us at info@hunters-group.co.uk  for friendly and expert advice: we're here for your success.