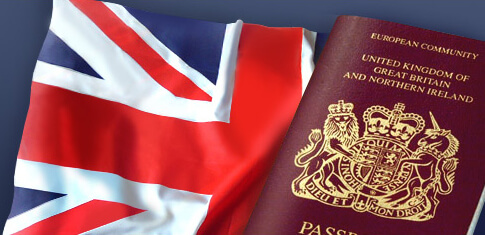 Why your ID is more important than ever when on the move
When buying or selling a home, you know that you will need to present a number of documents as part of the process, one of which is to confirm your identification.  But due to changes to the Money Laundering, Terrorist Financing and Transfer of Funds Regulations 2017, which came into effect on Monday 26th June, your ID is needed earlier in the process and could prevent offers being presented for you.
The reason for the change to the regulations is due to the fact that the purchase of property in the UK and overseas has the potential to be used by organised criminals to launder the monies gained through criminal acts.
As estate agents, we are having to make a number of changes to our operations and procedures to meet these new regulations.  Many of these changes will not impact on the service we offer as they relate to areas such as risk assessment, training, and assigned roles within our team.  However, it is the impact on customer due diligence (CDD) that we want to highlight in this post for you.
In the past, when you were looking to buy a home you would view the properties that sparked an interest and, when you had found the one, put in an offer and wait nervously by the phone, hoping for good news.
We are now required to undertake due diligence checks on both the seller and the buyer; although the process hasn't really changed, our duty to undertake customer due diligence means that we are now required to complete checks on your identity before an offer can be accepted.
What does this mean?
If you don't have the right documentation to hand, it could cause delays in the process.  Your offer may not even be put forward to the vendor until the checks have been complete, which may lead to you missing out on your desired property.
Buyers, you need to bear in mind that you may have to undertake an identification checking process with each agent with whom you are viewing properties.  It is advantageous to register with estate agents as early into your search for a new home as possible, as this could speed up the process and put you in the best position when you come to put in an offer.
It is not just your ID that we are having to look at with greater scrutiny, but also any other parties involved with your sale or purchase, and the source of your funds.
If you would like to discuss how these changes may impact on your sale or purchase of a property, please contact a member of our team.