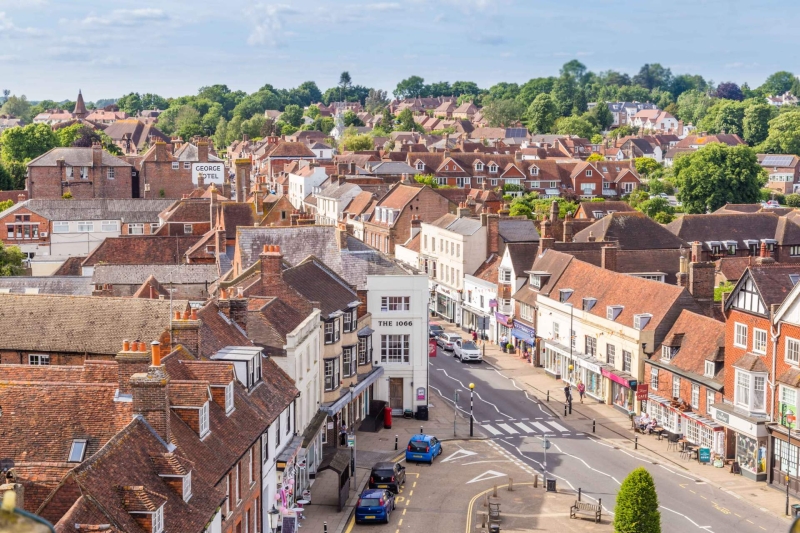 Why do Hunters' block management services stand out in Mid Sussex?
Property management isn't just about bricks and mortar. It's about creating a safe and comfortable environment that people can call home.  Hunters' dedicated and passionate block management team are experts in this field and can help a range of clients – whether you are a new freeholder, an RMC or own numerous developments.
However, we're not just a block management services powerhouse. We're real people who have deep knowledge and experience in the management and maintenance of developments. Such expertise will ensure that you get value for money and that your buildings are maintained in accordance with the terms of the lease.
Hunters Group: Our experience and what makes us different.
Our property management services happened organically. Back in 2011, our estate agency received a number of requests from existing clients who were not completely satisfied by their current management company. From this point onwards, clients saw ambition in our agents and transparency in our services and communication. As a result, our experts filled this gap in the Sussex market by developing a department in Lewes dedicated to comprehensive block management.
In fact, we have been helping a growing number of clients through our block management services ever since! We now look after over 120 developments across Sussex, which is a fantastic achievement.
Extensive knowledge
Over the years, the Hunters team have acquired a range of knowledge about the depths of block management, which has led to our success as friendly and reliable local specialists.
Whether you own developments of flats, houses or new estates, you can have confidence knowing that we have helped a development similar to yours maintain the following:
Appeal

Quality

and Value.
Client satisfaction
To maintain high service standards and excellent customer satisfaction, if we can't get to you within an hour's drive, we don't think we can do a good enough job for you.
Strong communication and dealing with maintenance issues quickly has led to our unrivalled reputation in Sussex, which is essential to many landlords.
An effortless experience for landlords
We take our management role very seriously and ensure that the experience is effortless for landlords. We deal with:
Legalities

Maintenance and repairs of buildings and communal areas

The insurance of buildings, tenants, service charge payments

Contracts and assets – in a proactive and routine way.
We're here to guide you to your next property
We are passionate about developing long-term relationships with our clients. We utilise our expert tenant law and health and safety regulation knowledge alongside a host of professional lettings skills to advise you to the best degree. We aim to inspire you from the offset!
For more information, please don't hesitate to speak to us today. We would love to speak with you!
The Hunters block management department is determined to add value and help you reach your goals.. Call us on +44 1444 254 400