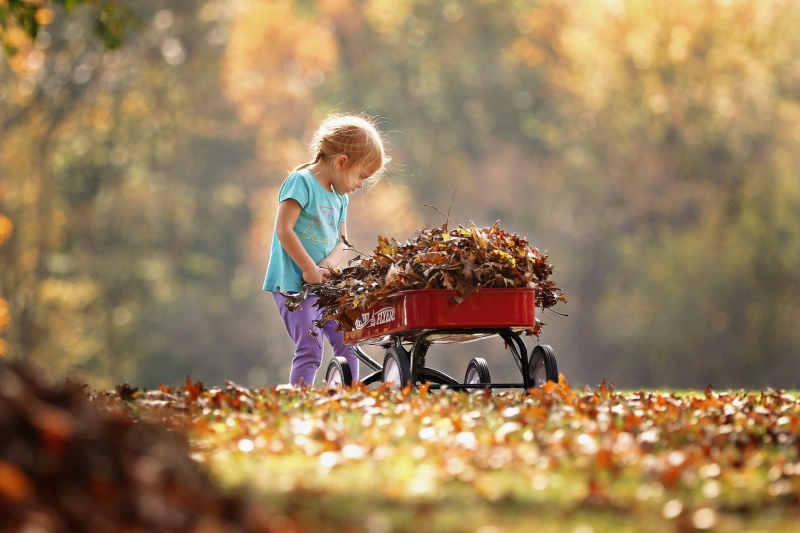 How to refresh your home this autumn
Forget about a spring clean, it's all about an autumn refresh! With winter around the corner, autumn is a great time to freshen up your home with the latest on-trend colour schemes and prepare for the colder months.
We have made peace with the fact that summer is over, but instead of letting it get us down we're going to help you get excited for what autumn and winter bring: morning frosts, evening bonfires and festive occasions. It's time for your home to embrace the season with décor, furnishings and, of course, winter-proofing.
We have put together some tips on how to decorate this season alongside essential money-saving ideas for your home.
Refresh
This autumn is all about creating a cosy and comfortable scheme in your home. With a lick of paint and the right furnishings, you can transform your home without breaking the bank. On-trend colours include peacock blues, deep rouge, berry tones and pretty pink, but if bold colours aren't your thing go for a sophisticated mix of neutral colours.  For more advice from the experts at Dyson, visit Colour Of The Year 2020.
Rugs, throws and cushions allow you to change up a room without lifting a paintbrush, and layering is a popular trend this autumn using lots of textures and warm tones. To lighten up your home, consider changing to LED bulbs, which can save you money and give your rooms a warm and cosy feel.
Repair
Before the colder months really set in you should be getting your home ready so that small jobs now don't turn into expensive problems later. Our advice is to check your guttering, get your boiler serviced, fix any outdoor lights, draught-proof your windows and doors and check your insulation. You'll soon be forced to put your heating on, if you haven't already, so it's a good idea to bleed your radiators so you're not wasting any heat or money.
Some of these jobs can be completed yourself but make sure you use a qualified engineer for any work to your boiler or central heating system.
React
You can save money around your home if you act now. Take a closer look at your gas and electric bills to see if you could be paying less. There are several online tools that can help find you the best deal for your consumption. You can also save energy around your home by putting your heating on a timer, installing energy-saving bulbs and insulating your attic and pipes.
Relax
Once you've made these changes around your home, you can sit back and relax. If your home is on the market, refreshing your interiors and making simple repairs can help attract potential buyers, who will know they don't need to worry about moving into their new home during the winter.
If you're settling down for the winter you can relax knowing you've created a safe and stylish home to enjoy in the coming months.
If you're looking for a new home or plan on selling this autumn, contact David for a FREE valuation by calling him on 01444 254400. For properties for sale in your area, ask to speak with Jessy and tell her what you're looking for. She can notify you as soon as a property that matches your criteria comes on the market.