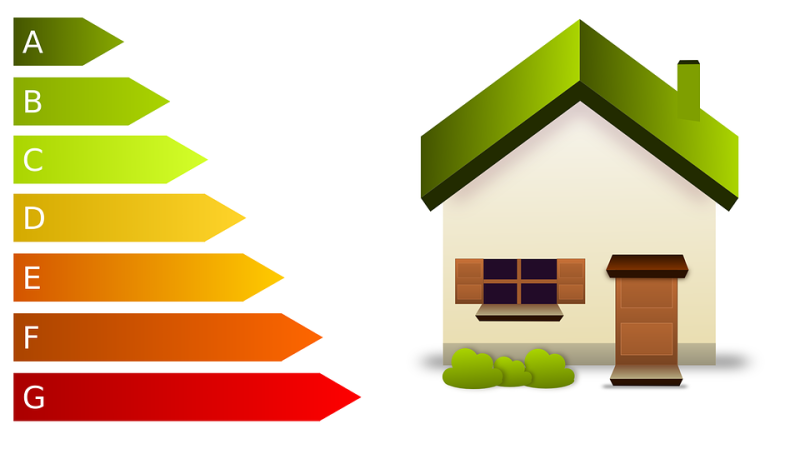 How can you improve your EPC rating?
Here's a quick lesson on EPCs, otherwise known as an Energy Performance Certificates. This certificate is required whenever your property is sold or rented and must be obtained before your property can be marketed. Your home will be rated from A (most efficient) to G (least efficient).
So, why should you improve your EPC rating? Apart from cutting down on the everyday running costs of your home, it can actually increase your home's value. Now we've got your attention, here is our advice for how you can improve your home's EPC.
Heating – Replacing or updating your boiler can improve your EPC rating by 5-20 points, depending on how old your current system is. Heating is one of the main factors in the EPC and although a new boiler can be costly, the expense is outweighed by the benefits.
Insulation – When it comes to improving your insulation, you need to look at the walls and the loft. Loft insulation is easy to install, relatively inexpensive and can make a big difference to your energy bills. If you have cavity walls, ensure that they are insulated, as this can improve your rating – you may also be eligible for funding.
Windows – Upgrading your windows has several benefits; it can reduce draughts and noise as well as being more appealing to potential buyers. Double-glazing is recommended but if you're looking to simply improve your score rather than increase your home's kerb appeal then loft insulation can give you more points.
Lighting – Energy-efficient lighting may seem insignificant but it's actually one of the easiest and most cost-effective ways to improve your EPC rating. While you're cutting your lighting costs, you should know that LEDs are more environmentally friendly and can improve your health.
Draughts – Have you ever felt a draught in your home? This quick and easy solution can keep your home warm and save you money on your heating bills. Check your letter box, external doors and windows for any draughts and seal where needed.
Renewables – Renewable energies are further measures that you can use to improve your EPC rating. This includes installing solar panels, ground source heat pumps and thermostatic radiator valves. These suggestions can be quite costly, particularly if you're planning on selling, but can be considered if you're there for the long-run.
If you're a landlord or are selling your property and need an EPC, our team will put you in touch with someone who can provide you with this service. We also offer free valuations; by inviting David to your home, he will provide you with a no-obligation valuation to help you understand where your home fits within the current market.