HOME & AWAY: HOW TO KEEP YOUR HOME READY FOR VIEWINGS WHILE YOU'RE ON HOLIDAY
With the summer holiday season fast approaching, you're probably looking forward to getting some sun, having a rest and exploring somewhere new.
As well as a chance to escape, relax and recharge, holidays can be a brilliant and convenient time to have your home on the market. It's the only time of year when a single round of tidying lasts so long, and your agent can bring a buyer at any moment without interrupting your daily life or schedule. 
Homes and gardens look their absolute best in the summer, so why lose out on a couple of valuable weeks? With demand for property in Burgess Hill still riding high, let's look at how you can keep your home working towards a sale while you enjoy some time off.
HELP THE AIR STAY FRESH
While freshly cut flowers look and smell fabulous, they're unlikely to last the length of your holiday. But don't worry – you can still keep the air fresh in your home with the following tips: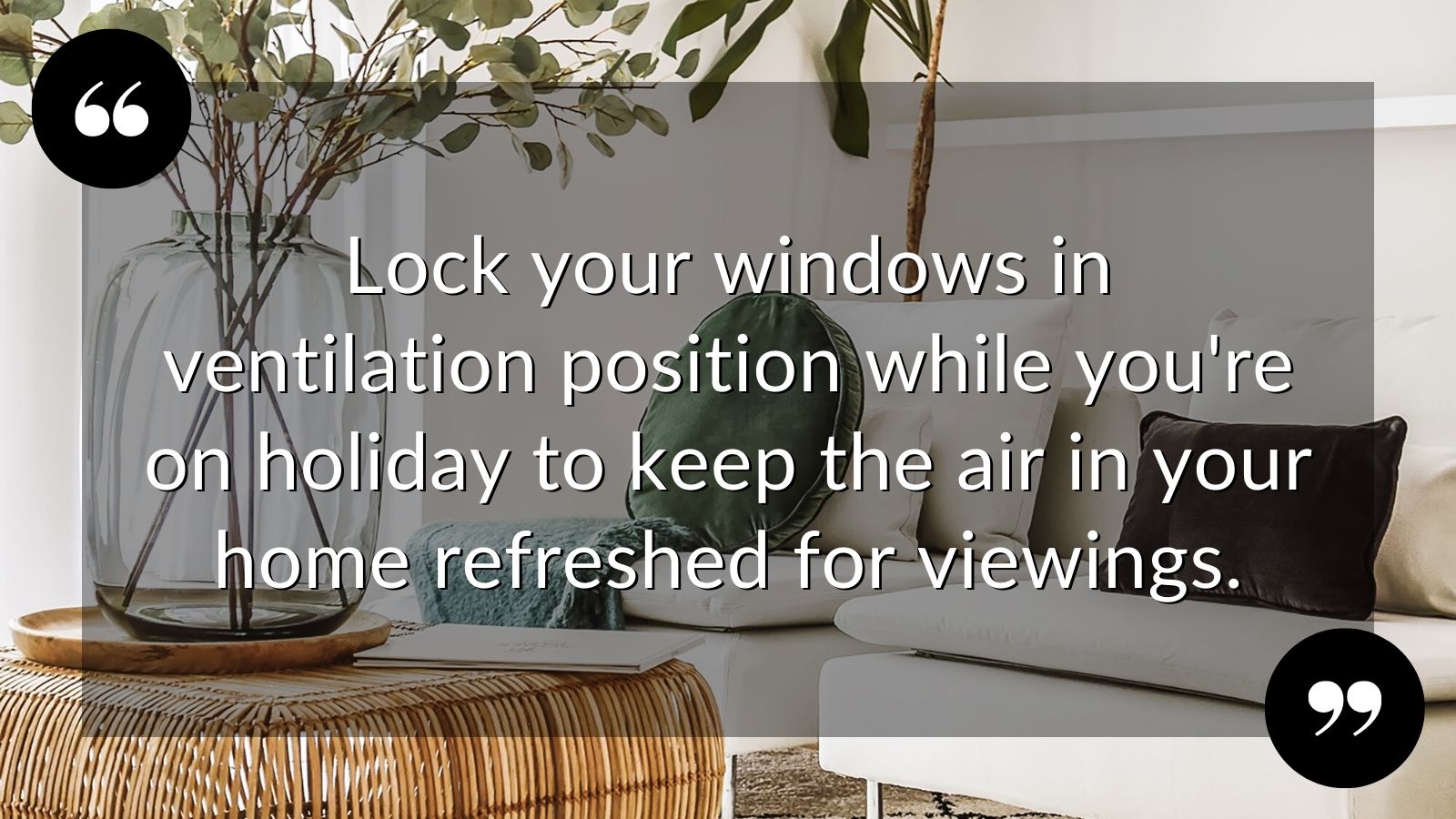 –  Lock your windows in ventilation position to ensure natural airflow every day
–  In place of flowers, opt for a summer fragrance from one or two reed diffusers or naturally scented candles.
–  Clear the fridge, vegetable rack and fruit bowls of anything likely to go off, then put the recycling and rubbish out when you leave.
Buyers always remember how a home smells, and you can fill them with positive memories by giving the air some zing!
SORT YOUR LOCKS AND KEYS
Part of being an estate agent is holding keys, dealing with alarms and following locking up procedures – it's all in a day's work, and we often carry out viewings while our clients are away.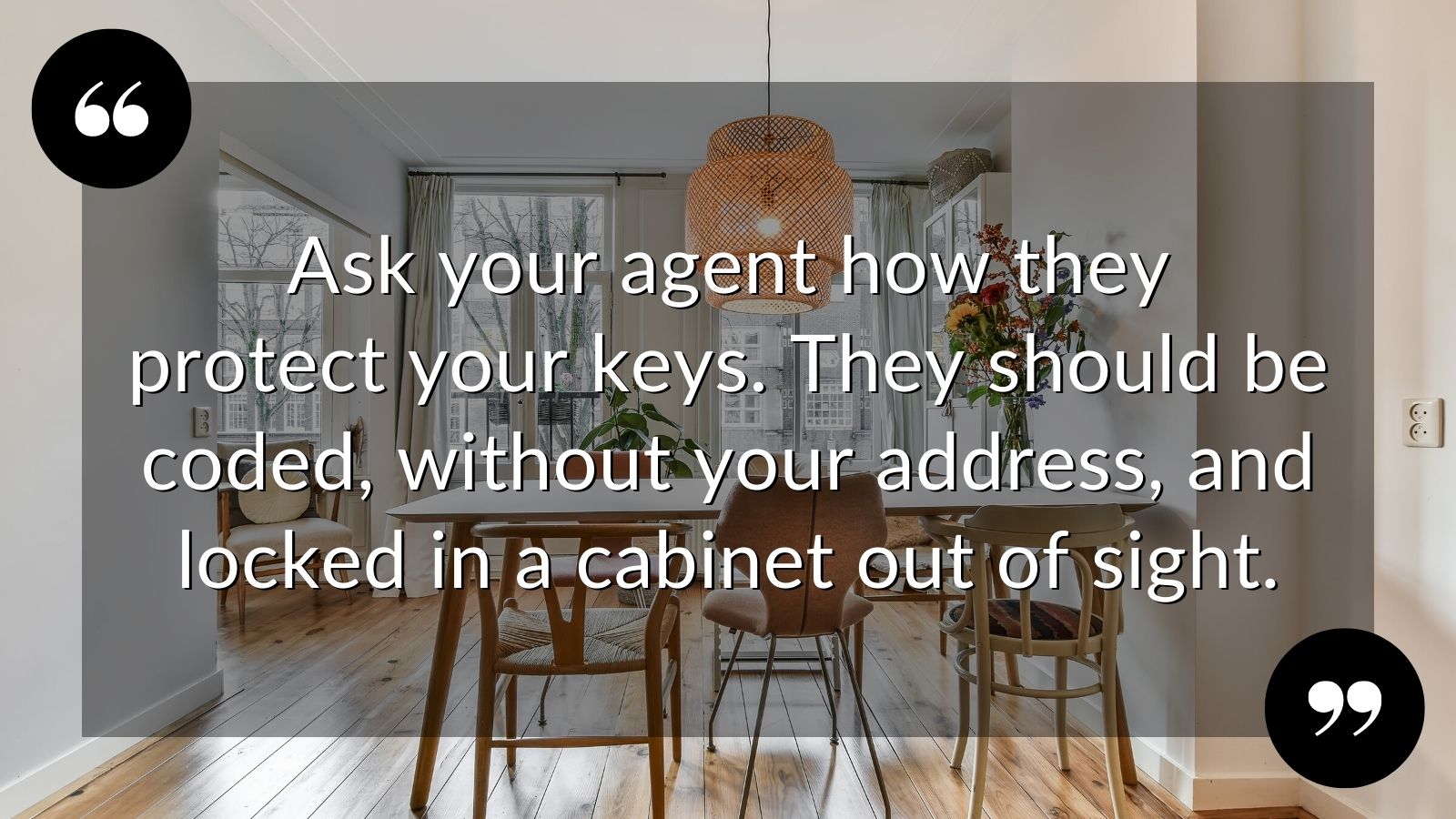 All we need from you are:
–  a complete set of tested keys for your front door;
–  a demo session on setting and deactivating your alarm – you can even give us our own unique code if your system allows it;
–  access instructions for the garden and any garage, shed or cabin for a full viewing experience.
Before you hand over your keys, ask your agent how they protect them. They should be coded, without your address, and stored in a lockable cabinet away from public view.
REMEMBER FIRST IMPRESSIONS 
Even when you're on holiday, your home can maintain a sense of arrival, so use our checklist below to serve a warm welcome from the moment your viewers reach the front door, to when they step inside.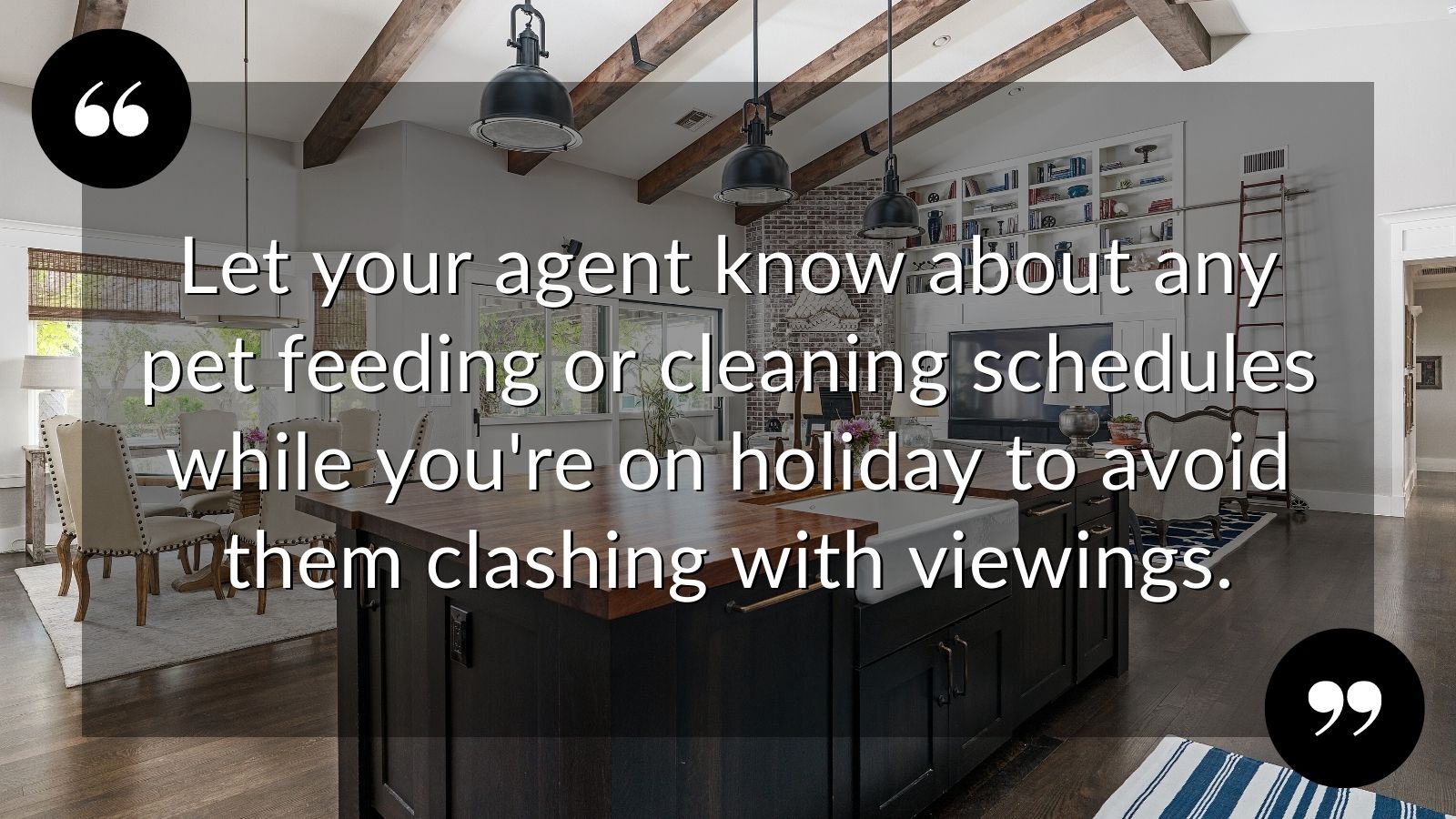 –  Keep curtains, blinds and internal doors open for an optimal flow of natural light.
–  Ask your agent to pick up any post from the doormat on each visit and hide it in an agreed place to prevent it from piling up between viewings.
–  Arrange for someone to water any pots, hanging baskets or window boxes to keep them in bloom while you're gone
Finally, if you have any pets staying home while you're away, share any feeding or cleaning times with your agent to avoid clashes with viewings.
LEAVE EVERYTHING NEAT AND TIDY
Once you've found your flip-flops, selected your swimmers and packed your sun lotion, get your home looking spick and span with these five simple steps.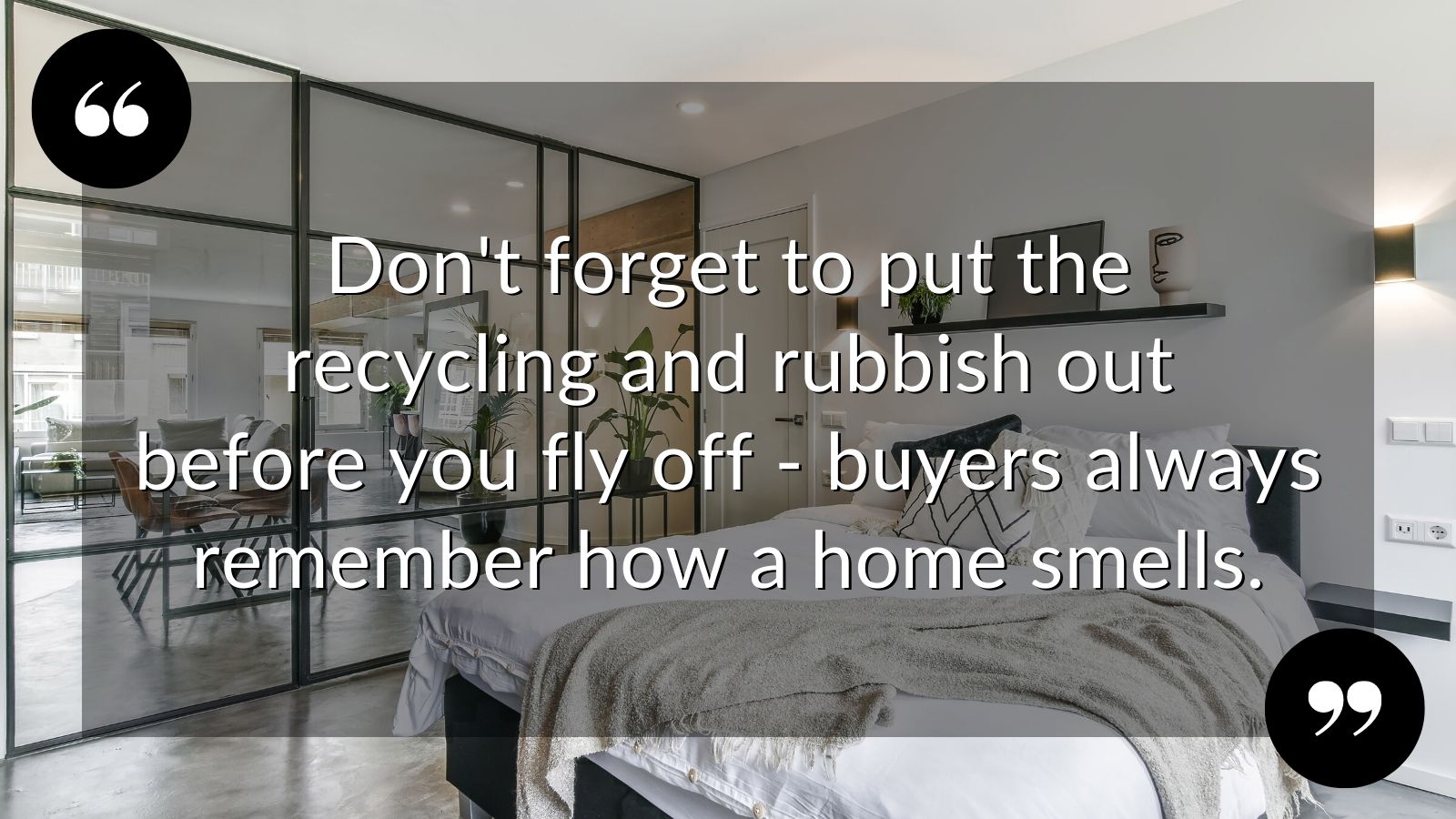 –  Leave kitchens and bathrooms sparkling with only luxury products on display – hide anything else like washing up liquid, toothpaste, and dishcloths.
–  Plump up couches and cushions, clear coffee tables and vacuum floors.
–  Make the beds; tidy dressing tables and nightstands; get any laundry into baskets.
–  Stow children's toys in a cupboard or crates to keep the floor space clear.
–  Keep your garden furniture set up, but store non-waterproof cushions and seat covers.
Setting the stage for viewings not only helps you impress a buyer; it also means ending your holiday on a high note and feeling happy to be home.
KEEP A CHANNEL OPEN
We won't want to bother you unnecessarily while you're away, and with our five-point plan we can get ahead of potential questions and only get in touch when you want us to.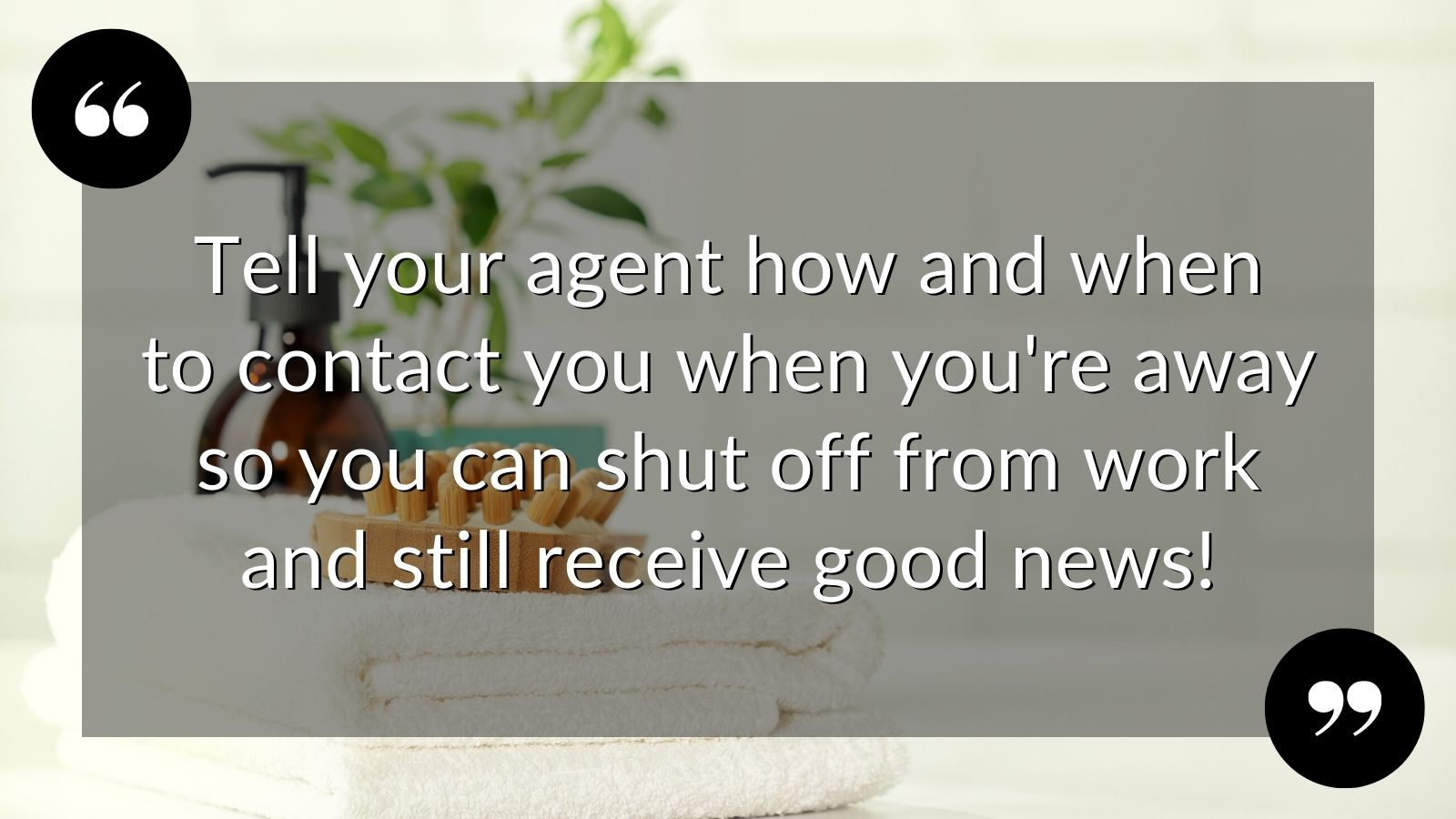 –  Send us photos of recent utility bills in case your viewers ask about running costs
–  Double check that we have up-to-date details of fixtures and fittings you're including
–  Reconfirm any preferred timescales for your move
–  Tell us the best way to contact you (if you're turning email notifications off, we can send you offers by text or WhatsApp)
–  Let us know which time zone you'll be in so we can manage expectations around responding.
With all that in place, you can concentrate on taking a well-earned break, confident that we can still deliver any good news.
Secure a sale while you soak up the sun!
Are you selling a property in Burgess Hill? You don't have to delay your move just because you're taking a break. Your holiday could be the perfect time to find a buyer, so you're ready to offer on your next home when you return.
To take advantage of the market while you're gone, call us on 01444 254 400 or email us at bh@hunters-group.co.uk. Let's talk about how you can get away from it all while we get on with your sale.