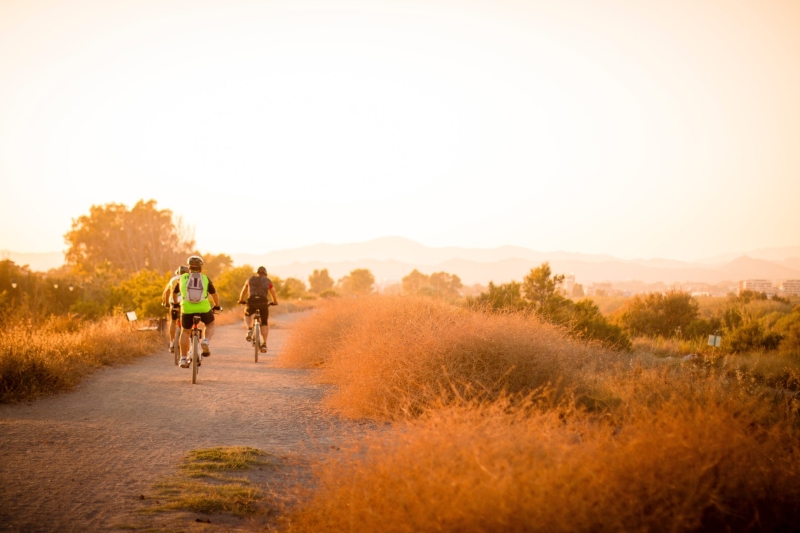 Half the wheels, twice the fun
Have you been one of the thousands who have rediscovered their love of cycling during lockdown? Bike sales have soared, as the nation has enjoyed pedalling around their local towns and villages, in an effort to escape the indoors. Commuters have also got on their bikes as they continue to work where possible, in a bid to escape public transport.
Whether you're riding for fun, or for essential travel, we are sharing our favourite routes for you to enjoy around Mid Sussex.
South Downs National Park
The South Downs has something for everyone, whether you're looking for a leisurely bike ride alone, or have brought the family along to explore the popular National Park. From leafy country lanes to old railway trails, you can explore the South Downs by bike, or on foot, stopping along the way to take in the views. You can even take a break for a locally produced bite to eat.
Ancient Bridleways
Leaving from Beech Hurst Gardens you can follow the ancient bridleway adjacent to Bolnore village, to Ashenground Bridge entering an ancient woodland glade. This quiet route is just three miles long making it perfect for a leisurely family bike ride. If you'd like to push your ride a little further you can take the dedicated cycle path into Chownes Mead Lane leading to the large village of Cuckfield.
Burgess Hill, Sayers Common & Hassocks Loop
If you'd like to ride a little further but still avoid any hills this flat 16 miles loop is fully paved and covers mostly quiet roads. The popular route takes you through the hamlet of Goddards Green, around Hickstead, along Twineham Lane and Reeds Lane to Sayers Common, dropping down to Hassocks and following the London Road back to Burgess Hill.
Crawley to Brighton
The National Cycling Network has a 25 mile route from Crawley, to the seaside town of Brighton, that also passes by Haywards Heath and Burgess Hill. You can join this route at your closest point and travel north, or south, depending on your preference. North sees you cover the stunning Nymans Garden, whilst south takes you to the outskirts of Brighton with views of the South Downs.
Lockdown has led to a record number of bike sales, so if you've missed out you can still enjoy walks to break up the day and clear your head. As you venture to new areas you may unwittingly stumble upon your new home or designed area to live. To get your property on the market and shared on the UK's two most popular property portals contact our sales team for a free valuation.