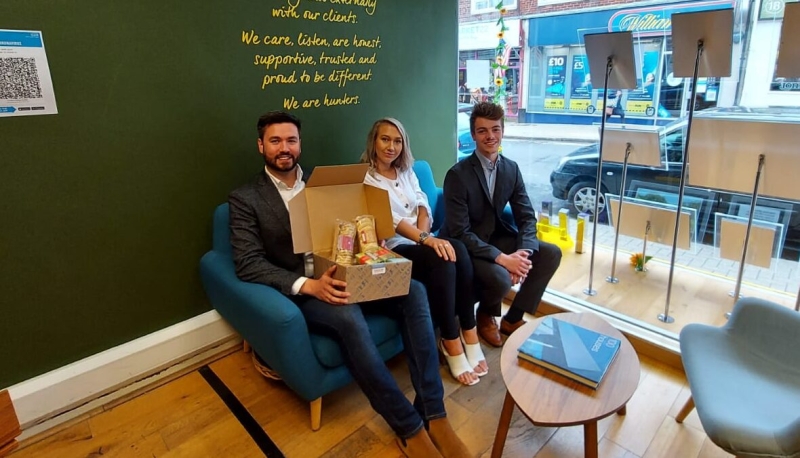 Game of Rowes – a Q&A with Sales Director, Chris Rowe
With the Tokyo Olympics in sight, the 'rowe-ing' isn't the only thing on our minds. Hunters Group Estate Agents located in Burgess Hill, Mid Sussex has witnessed a consistent peak of outstanding performance in recent months – and it continues to soar. Not only have the Sales department been coined the 'Quickest Selling Estate Agent in Mid Sussex,' the Lettings team have also recently celebrated their success, ranking 1st place across multiple areas on Rightmove. This includes, Available Stock, New Instructions, Let Agreed and Property Viewings. In fact, Hunters Group achieved a 21.1% market share on let agreed at the market across Mid Sussex. The nearest competition has 15.8%!
To celebrate our success, this month's edition embraces what constitutes such a fantastic organisation. The people. Sales Director, Chris Rowe, explores his passion for the property sector and his perception on the market.
Lauren: Hello Chris, how are you?
Chris: You shouldn't be more nervous than I am, this is your job!
Lauren: True. Could you please introduce yourself, what is your name and where do you come from?
*Laughter*
Chris: So, I am Chris, I am the Sales Director of Hunters Estate Agents. I worked here from 2010-2014. I then went on to run three offices in London as a Branch Director for a company in the capital, yet I then returned to Hunters back in January, and now I run Sales here.
So, you have a wealth of experience, particularly in this sector.
Lauren: Could you please talk to me about the market – what is it like at the moment?
Chris: It is SO busy. I think this is probably the busiest market that I have ever worked in. Even with the 5 years that I did in London, there are so many more properties than buyers.
Prices are stable. It is just that we have got more buyers than there are properties. There are far, far more buyers than there are properties coming to market. Therefore, prices are still going up. However, with interest rates being so low, it couldn't be a better time to buy, or sell, for that matter.
OK, by the sounds of it there is a boom in the market then. What challenges do you face at the moment?
Chris: The challenges are probably managing the demand. It Is obviously great when we get 15+ offers on a property, however a lot of people forget, we have then got to let 14 people down which is a really tough part of the job. Obviously, only one person can buy each property. So, the biggest challenge is probably the quantity of properties coming to market at the moment.
So how is Hunters Group performing in the market in comparison to other agents?
Chris: The stats we've got show that we are selling quicker than any other agent in Burgess Hill, Mid Sussex. We are also achieving within the top three closest to the asking price, which is fantastic! We just need more properties to sell!
Lauren: Well, Chris, it has been delightful talking to you. How do people get in touch with Hunters?
Chris: You sound so enthusiastic! We are consistently updating our social channels with hot properties and our latest news. You can also contact us on the following:
T: +44 1444 254 400
W: hunters-group.co.uk
Thank you for your time!
Why not sell your property?
Click here: https://www.hunters-group.co.uk/services/sell-your-property/
New start?
A new beginning awaits: https://www.hunters-group.co.uk/properties-for-sale/
Alternatively…
If you have any pressing questions about investing in property in Mid Sussex as a landlord, we specialise in advising on the best properties for consistent rental yields, based on our vast experience in the local property market. For more information, please call us on 01444 254400 or email lettings@hunters-group.co.uk.