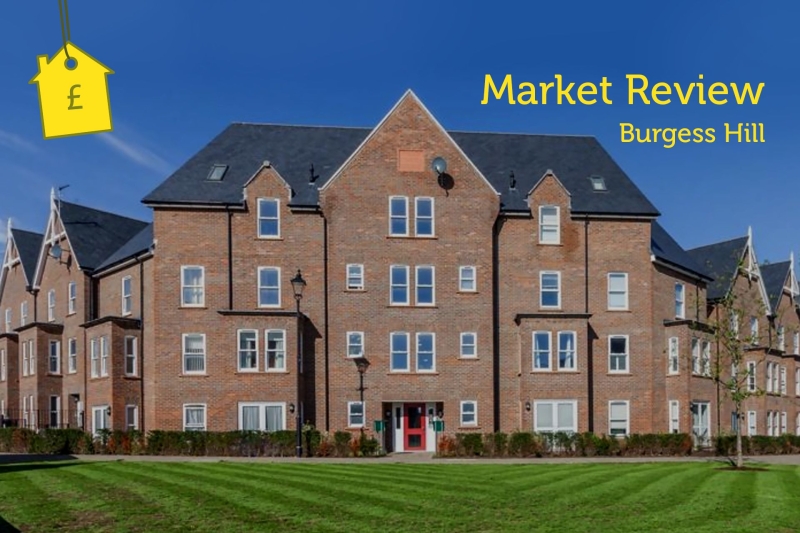 Burgess Hill and UK Property Market Review and House Prices: what's great about Q1 2021?
As optimism rises throughout the country, amid millions receiving COVID-19 vaccinations, positivity is starting to reflect on both sales and rental sectors of the Burgess Hill (Mid Sussex) housing market and also the UK's.
Let's dive into the UK house prices and market trends that our Burgess Hill Estate Agents have noticed during the first stretch of this year. Such insight could help you determine whether now is the right time to sell a property or invest in a new one!
House price growth at its strongest
The UK's inflation rate rose to 0.7% in March 2021 due to increased transport, fuel and clothing costs. This was a key driving force behind the 6% growth in house prices in Burgess Hill, Mid Sussex within the same time frame, and also the 8.6% rise in UK property prices—the strongest Y-O-Y growth since October 2014.
While this may sound somewhat sombre to the thousands of eager buyers looking to lay down new roots in areas with ample green space such as Burgess Hill, with a budget set in stone, it's great news for homeowners who can sell for thousands more than they would have at any other point during the pandemic!
However, you can obtain a 95% Government-backed mortgage, which was recently introduced to the market for first time buyers. There is even potential to take advantage of reduced stamp duty fees before the Stamp Duty Holiday's close in September, even if it's not your first rodeo!
Transactions reached their peak
Compared to Q1 2020, UK property sales were up 31% in Q1 2021, with around 1,717 sales taking place in Burgess Hill in the last 12 months.
The most popular Roads in Mid Sussex among home buyers over the last three months were:
Manor Drive, RH17 with transactions totalling £1,350,000.

Cuckfield Road, RH17 with transactions totalling £1,350,000.

Summerhill Lane, RH16 with transactions totalling £1,270,000

Spring has been the busiest season for property transactions for many years, which were escalated this year by our shift in priorities.

As we adapt to living with a Covid-19 backdrop, many focus on creating a home environment that encourages productive home working, a healthy lifestyle, and a sense of freedom…in other words: more space!

Burgess Hill Town is an attainable and attractive location, thanks to its rural, yet connected location and countless country lanes and parks made for ramblers and families. Not to mention a large number of local detached and semi-detached properties, which are gaining popularity as we enter the warmer months of the year. Most properties have private gardens, which are perfect for relaxing and entertaining!

This, in turn, has created a wonderful opportunity for homeowners to enter the Burgess Hill market, whilst the supply of property meets the demand for new homes.

Rental values rose

Rental values across the UK are also on the up! In March 2021, they rose by 1.3%, with the strongest rental growth seen across the Midlands and the North West – a welcome trend owing to the strong demand for rental properties outside of major cities.

Landlords can seize the opportunity to buy a new outer-city property before prices potentially rise further and the urge to move remains prominent among renters.

Get in touch!
If you have any pressing questions about investing in property in Mid Sussex as a landlord, we specialise in advising on the best properties for consistent rental yields, based on our vast experience in the local property market. For more information, please call us on 01444 254400 or email lettings@hunters-group.co.uk.

Don't worry, we aren't leaving you out!
We would also be delighted to accommodate residential homebuyers and sellers.

Explore the fantastic properties on offer in Burgess Hill and Mid Sussex at https://www.hunters-group.co.uk/properties-for-sale/.