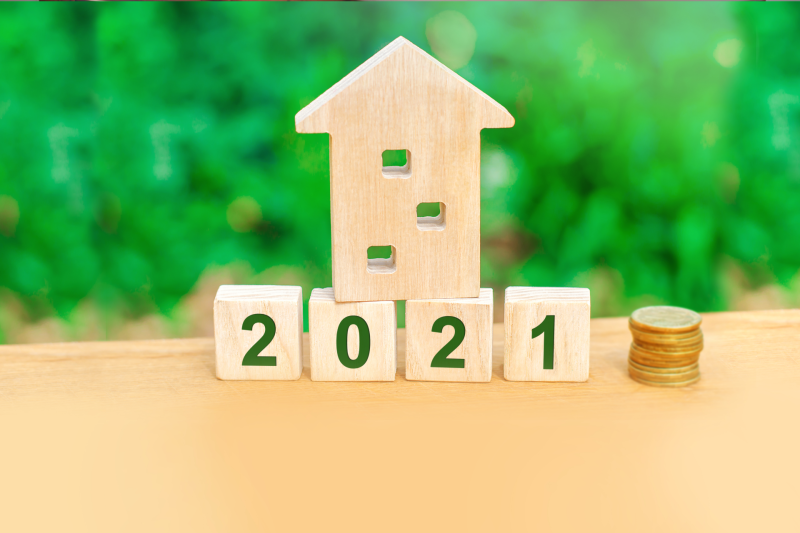 Budget 2021 Sets Path for Property Market Rush and Gradual Recovery
Are you one of many thousands who have been itching to move home — perhaps for more space or outdoor experiences — during the near year spent in lockdowns? Or to save money on a property purchase?
Suffice to say, The Chancellor's March Spring Budget speech brought happy news to prospective buyers and sellers and property industry professionals across the UK.
With Rishi's reigning aim for the market being: "We want to turn generation rent into generation buy" to help bolster its recovery, and the economy's, from the effects of the pandemic. Whilst also supporting people's shift in priority towards a more comfortable lifestyle and property investors seeking new opportunities.
If you've been meaning to catch up on the latest property market updates following the Budget, we have saved you the trouble — the major takeaways are collated below.

The UK Government extended the Stamp Duty Holiday
The Stamp Duty Holiday announced in the eye of 2020's Covid storm boosted the property market. The scheme was expected to end in March this year but has since been extended to the 30th of June following the Budget.
However, it will not end all of a sudden; instead, it will come to a tapered end—on the anticipated final deadline of the 30th of September.

What does the 2021 Stamp Duty Holiday Extension mean for me?
You can buy a property up to the value of £500,000 without incurring stamp duty fees if your purchase is completed by the 30th of June (saving up to £15,000) or up to the value of £250,000 between then and the subsequent deadline. The usual threshold of a considerably lower £125,000 will return afterwards.
Due to justifiable peaking activity within the market, our leading Sussex Estate Agents recommend checking the purchase and sales timelines your local agents (or those in the area you are looking to relocate to) are experiencing. You can then plan your next move with reassurance.
What else announced may be beneficial to know before entering the market?

The Return of 95% Mortgages
Whether you are thinking about buying for the first time or as an existing homeowner, or residential landlord, you can secure a mortgage with as little as a 5% deposit on properties bought up to the value of £600,000.
Previously hinted in October 2020, the scheme will become available on April Fools Day (all jokes aside), enticing many of the country's leading banks, including Lloyds, Barclays and HSBC, to participate.
This newly-released Mortgage Guarantee scheme allows the Government to compensate for a portion of losses made in the event of the foreclosure of your new property—allowing you to use an industry-low deposit to secure a five-year fixed-rate mortgage (with participating lenders) with extra security.
We hope our takeaways have helped you form greater peace of mind for your next move within the property market.
For personalised advice surrounding stamp duty or mortgages, you can give our Hunters sales team a call on 01444 254400. Or, if you'd like to explore Sussex properties available for sale, please visit here.