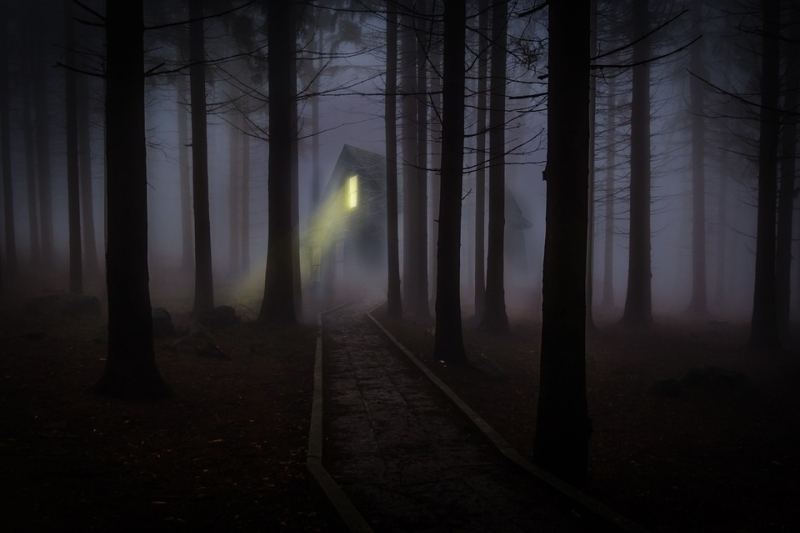 Are you making your tenants scream this Halloween?
It goes without saying that as a landlord you want to attract tenants to your property. With the help of our lettings team, we will establish a market-led rental valuation and market your property to potential tenants before arranging viewings. In the meantime, there are a few ways in which you could be unknowingly scaring off tenants with these simple slip-ups.
Hell-ish House
Viewings in the autumn/winter are often affected by dark evenings and bad weather. At this time of the year it's easy for your home to not look its best, so it needs a little help from you. Turning on lights and sweeping away leaves and cobwebs are simple tricks to stop your home from looking like a haunted house. Potential tenants need to see your rental in its best light, so if the property is empty try to visit as much as possible to give it a once over with a cloth and hoover and to check that the lights work.
Eerie EPC
Since April 1st 2018 all rented properties must have an EPC rating of at least an E. Aside from avoiding any fines (or worse), improving your rating can also help to attract tenants. By improving your energy efficiency rating you are cutting down the everyday running costs for your tenants – a low EPC rating could be the deal-breaker between your property and another rental in your area.
Monster Maintenance
If your rental property has several areas where maintenance is required it could lead a tenant to wonder what else is wrong with the property. You don't want to give tenants an excuse to doubt your competency as a landlord and these small jobs could actually be significant in putting them off your property. By keeping up with the maintenance you will also avoid unnecessary void periods between tenancies.
Devilish Décor
Tenants are not just looking for a house, they want a home – and décor will certainly influence their decision. You don't need to go over the top, we suggest that you simply keep each room neutral to allow tenants to see themselves living there with their own furniture and accessories. Ghastly décor could turn off potential tenants when looking at your pictures online before they even consider booking a viewing.
Morbid Management
Bad management could be putting off tenants, whether it's you or a previous letting agent. Working with a renowned local agent allows you and your tenant to be confident in the management as well as offering security to you both. Managing a property requires a certain level of attention to detail, customer service and rental knowledge. Are you currently offering this to your tenants? Our whole team works with a "can do" approach, so if you would like to discuss our services, we would be more than happy to create a bespoke package that works for you.
Do you have a property to let in Mid-Sussex? For support or help finding a tenant, call our branch in Burgess Hill on 01444 254400 or Lewes on 01273 089010.