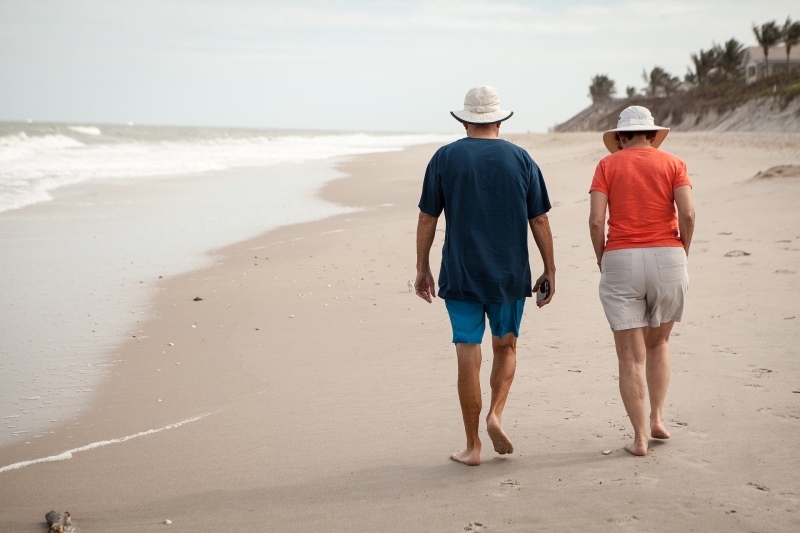 Are you considering downsizing in retirement?
Downsizing may mean smaller, but smaller is great as it also means more manageable, and is often the perfect decision for those who are retiring. When you think of your retirement, what do you picture? A scenic home, a few more holidays, and more time to do what you love? Well, you can have it all – it's time to enjoy everything you've worked hard for.
Retirement is something we all look forward to and how to live during this time is a very personal decision, but for many of you whose home is your biggest financial asset, downsizing could give a welcome boost to your retirement income.
Before you make your decision on downsizing, here are a few questions to ask yourself.
Can I afford the running costs?
This question can be asked of your current home and how it compares to ones that you're considering moving to. Once you retire, your income will more than likely go down, meaning that your bills will affect you much more. It's a good idea to calculate your current running costs to discover how much you'll be left with, remembering that you'll want enough left over to enjoy your retirement, and calculate how much a smaller house may cost in comparison.
Do I currently use my home to its full potential?
Your house may once have been a busy family home with your children coming and going, but now do you really use all of your space? If you have unused rooms that you're currently cleaning and heating, isn't this space wasted? A smaller home means that you could use the whole space for everything that you need day to day.
Is there a better area for me to live in?
Did you originally choose your home because of the area? Perhaps it was close to a good school, or in a good location for work, but these reasons might now be a motivation to move. Your home may appeal to families who are looking to move to the area for similar reasons that you did, and you can now choose an area based on your current lifestyle. Consider your hobbies, local amenities and transport options.
Would I prefer to spend my money elsewhere?
If your current home will cost you more in retirement, it makes sense to move to free up that money, particularly if you have plans for how you want to spend your time during your retirement. Freeing up money by downsizing can allow you to travel more on weekends away, holidays abroad or even to purchase a holiday home. Downsizing can also be a way of freeing up cash to help your children or grandchildren, whether that's getting them onto the property ladder or funding their university education.
If I remain in my home, will I be able to cope in a few years' time?
Many people put off downsizing as they feel they can physically cope with their current home, but what about the future? You don't want to leave it too late to downsize, making things harder in a few years. Although the maintenance and financial costs may not be a problem now, consider how you may feel in a few years' time.
If you're considering downsizing and would like to know how much your home is worth, and the properties available, call our team on 01444 254400. David will be able to give you a market-led valuation of your home and Jessy will be on hand to show you some potential properties to consider.