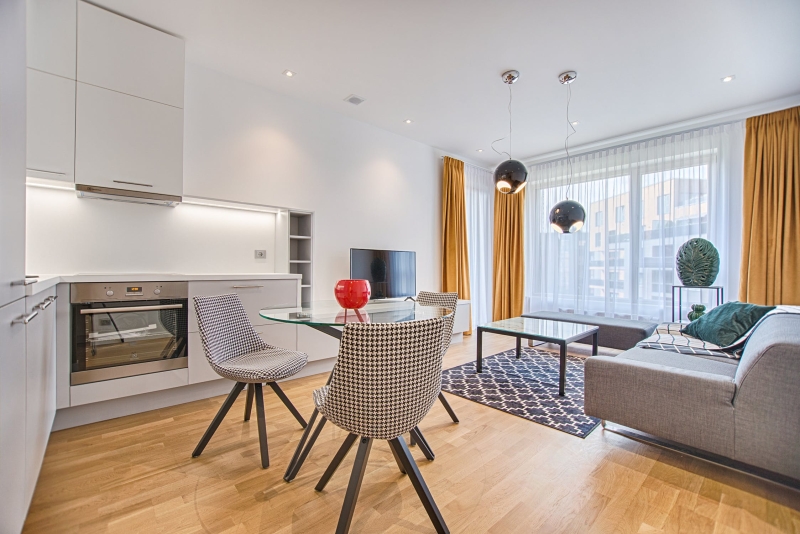 5 ways you can minimise void periods
There's a lot to think about as a landlord, from meeting safety standards, to protecting a tenant's deposit, to completing any repairs. You are required to fulfil a number of legal responsibilities, which can be quite demanding, so it's no wonder that you may forget about inevitable void periods.
As your letting agent we will be working on your behalf to market your property, find you the right tenants and keep your property compliant, but what can you do to help? As a landlord, there are a still a number of ways in much you can help minimise any void periods.
1) Provide a home not just a house
All tenants are looking for a place to call home. By ensuring that your property is well-presented and well-maintained, they can become reliable long-term tenants. Whether your property is furnished or unfurnished, you can create a homely atmosphere with neutral décor and storage options to help emphasise the living space available.
2) Invest in your investment
Most void periods come about naturally due to tenant turnover, but almost a third are caused because essential maintenance needs to take place. As a letting agent, we will make you aware of any maintenance issues discovered during our regular inspections, then it's down to you to ensure that these jobs are completed, either by instructing our team or by doing the jobs yourself. By investing in your investment, particularly in the most-used areas, such as the kitchen, living room and bathroom, you will not only minimise any void periods but also attract more tenants to your property.
3) Communication is key
Communication between you, your letting agent, and your tenant means that you can avoid any unnecessary problems and maintain a good relationship throughout the tenancy. We encourage openness and transparency from both our tenants and landlords. Communicating properly means everyone feels included and involved in any upcoming changes.
4) Be flexible
To prevent void periods without compromising your standards, you may want to consider being flexible with your rental property. This could mean offering longer leases or allowing a tenant with pets. A new online tool 'Lets for Pets' found that more than half (57%) of renters in Britain want to get a pet but are unable to because of their tenancy agreement. Could your property appeal to more people by allowing pets?
5) Use void periods wisely
Sometimes void periods are inevitable. On these occasions you should use the time wisely by completing any maintenance work and carrying out decorating jobs. If you're aware that a tenant is leaving, this gives you time to market the property properly and plan a work schedule.
Do you have a rental property in Mid Sussex? We've built up an unrivalled reputation for delivering a high-quality lettings service with total professionalism, care and honesty. To speak with a member of our team, call 01444 254400 or visit us online.