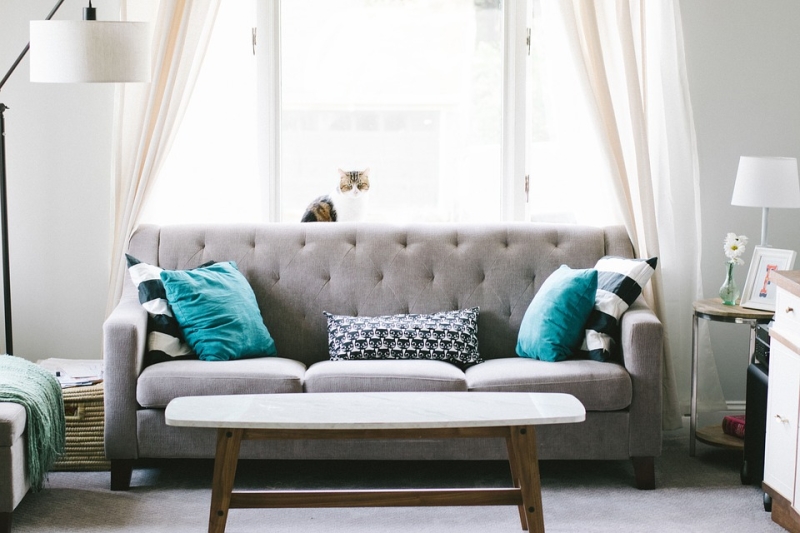 5 Ways to personalise your rental property
You may already be enjoying the benefits of renting – cheaper insurance, ability to move areas frequently, and no maintenance costs – but what about personalising your property?
It is predicted that a quarter of households in the UK will be renting by the end of 2021, which equates to a lot of people looking for ways to make a rental house feel like their home. Although you may need to steer clear of any permanent changes, there are some simple tips and tricks that will allow you to add your personality to a property without losing your deposit.
1 – Furniture
Moving into an unfurnished property is your first chance to put your stamp on the interiors without actually doing too much. Adding colours and trends through pieces of furniture can instantly change a room, filling it with your taste and to your budget. Pop online to pick up affordable furniture, and be sure to do your research to ensure you've bought everything for the best price.
2 – Accessories
Accessories are essential; they allow you to change the colour or theme of a room depending on the season, or as trends come in and out of fashion. Inject your style into each room with throws, cushions, rugs and little homeware accessories. Don't forget they can also be easily taken with you to your next home.
3 – Lighting
If your landlord has provided the light fittings but they're not exactly to your taste there's nothing stopping you from carefully packing them away and adding your own fittings and lamps. Lighting can even be used in the garden or balcony, with fairy lights or solar powered lights becoming more popular and cheap to buy.
A word of caution when changing light fittings, ensure you store the existing lights away carefully as they will need to be returned to their original state when you leave the property as stated in the contract.
4 – Storage
We have two words for you: modular storage. You may have accumulated more 'stuff' than your rental property can cope with, but by using modular storage you can hide away any unnecessary clutter, which will then also be easy to transport to your next home. Modular storage fits any shape room and can be customised for your current home as well as any future home.
5 – Plants
Houseplants have a variety of advantages; yes, they can add colour and life to your home, but they can also help purify the air! The houseplant trend is spreading and you can choose certain plants for certain rooms; do your research and fill a corner or shelf with a well-chosen houseplant or two.
We hope that we have opened your eyes to see that, even as a tenant, it is possible to decorate without re-decorating! Our ideas allow you to personalise any property without picking up a paint brush!
For more ideas or inspiration pop online to websites like Pinterest and Houzz where you'll find an endless fountain of tips and advice for every room of your rented property.
Visit us online to find our selection of rental properties available throughout Burgess Hill and Haywards Heath. Or, if you have a property to let, you can call our experienced Lettings Team on 01444 254400.