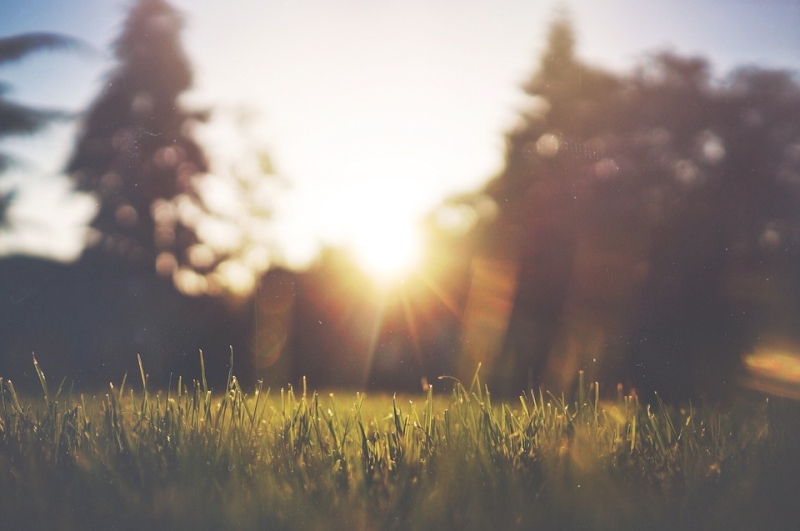 5 benefits of living near green space
It has been revealed that 'scenic views' tops the list of the most desirable amenities to live near, and we couldn't agree more! We're lucky enough to sell homes in the beautiful areas of Burgess Hill, Haywards Heath and Lewes, which are all surrounded by fabulous countryside. You won't be surprised to learn that people who live near parks and green space are healthier and happier.
In 2018 St John's Park in Burgess Hill joined Beech Hurst Gardens in Haywards Heath in being recognised by the Green Flag Award Scheme as one of the very best in the world. What could be better than having this on your very doorstep? Well, actually, Burgess Hill's countryside conquests don't stop there; as you will know, we also sit on the edge of the stunning South Downs National Park. But what are the benefits of living near green space, aside from the obvious?
Improves Mental Health & Reduces Stress
You can't read the paper or turn on the TV without someone talking about mental health, and although we are now more aware of the causes of mental health issues, what do we know about improving our daily mental health? Regular exposure to green space has been linked to lowering levels of anxiety, depression and stress.
Promotes Physical Activity
Who wants a treadmill when you can walk, hike or run out amongst nature? On the days where a gym just won't cut it you can enjoy some exercise in the fresh air and, even better, it's completely free! Living near green space means that you are more likely to take advantage of the activities close to your home, for example a family bike ride, afternoon walk or a run.
Great For Children
How often do we say that kids should be outside more? Once they experience the fun of climbing trees and making dens, they will forget all about their smartphone or games console – well, for a minute anyway! Giving children regular access to green space has been proven to not only improve their mental health but also enhance their capacity for learning.
Sustains Your House Price
Living close to green spaces can add as much as £65,000 to the value of your home, according to Land Registry data, thanks to a rise in people choosing to spend more time outside.  This includes gardens, balconies and of course the surrounding countryside. Buyers will always be willing to pay a premium to live near green space, just like you were.
Popular With Commuters
Those working in London often look to commute to take advantage of rural living without leaving their jobs in the city. West Sussex is situated halfway between London and Brighton, boasting several pretty villages and a selection of properties, from bungalows to apartments, to detached family homes.
Do you have what buyers are looking for? Or perhaps you're thinking of moving to a home with a view? Contact our team on 01444 254400 to discuss your options when it comes to buying or selling a countryside property.